Saint Tropez, French Riviera
Saint Tropez, France is truly one of the chicest and sexiest places on our planet. The most glamorous town on the French Riviera has sunny weather, white sandy shores and the sparkling Mediterranean to play in. This is just the beginning of the magic. For one thing, St. Tropez has the most spectacular, amazing nightlife and beach clubs. There is an abundance of hot spots with entertainment that only St. Tropez can offer. On the other hand, you can get off the beaten path, finding serene and romantic places to spend your time. Also, let's not forget first class dining with amazing local cuisine. There is so much to discover in this picturesque, vibrant village.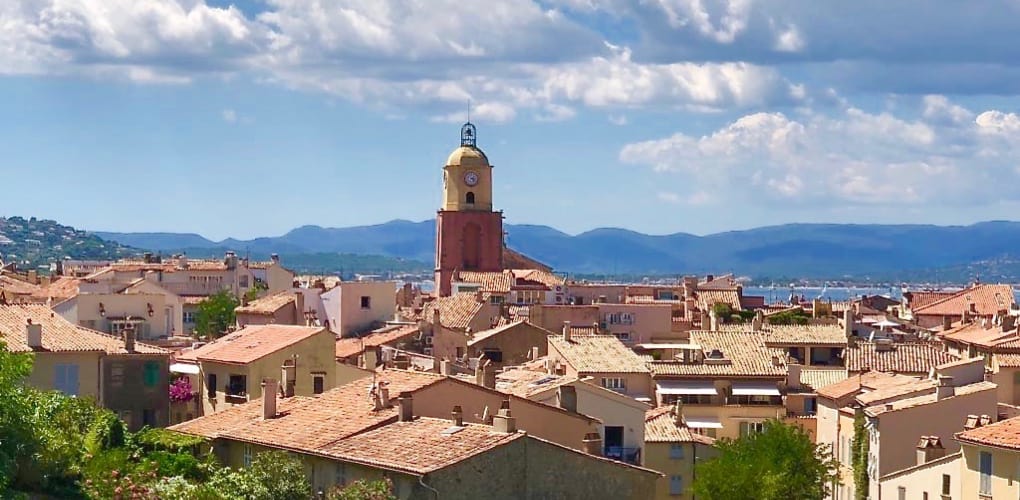 St. Tropez boasts a charming old town. As you roam the narrow cobblestone streets you will discover unique and beautiful places that will inspire you. Saint Tropez is filled with fabulous restaurants, cafes, galleries and boutiques. Of course, there are many luxury shops also, such as Channel, Dior, Louis Vuitton, etc. Furthermore, there is a fantastic open air market on Place des Lices every Tuesday and Saturday. The market has delicious food products as well as an array of merchandise from fashion to antiques.
St. Tropez Harbor – The Gathering Spot

St. Tropez is also known for its bustling port. Not to mention that it is the focal point of town. You can grab a cocktail or coffee in one of the many open-air restaurants and watch the crowd go by. The harbor is a busy area lined with restaurants, cafes, and stores. Not only is the harbor a magnet for people, but also for the incredible mega yachts that are docked. Part of the allure is walking along the dock and browsing at all the yachts – any Below Deck fans?
St. Tropez Beaches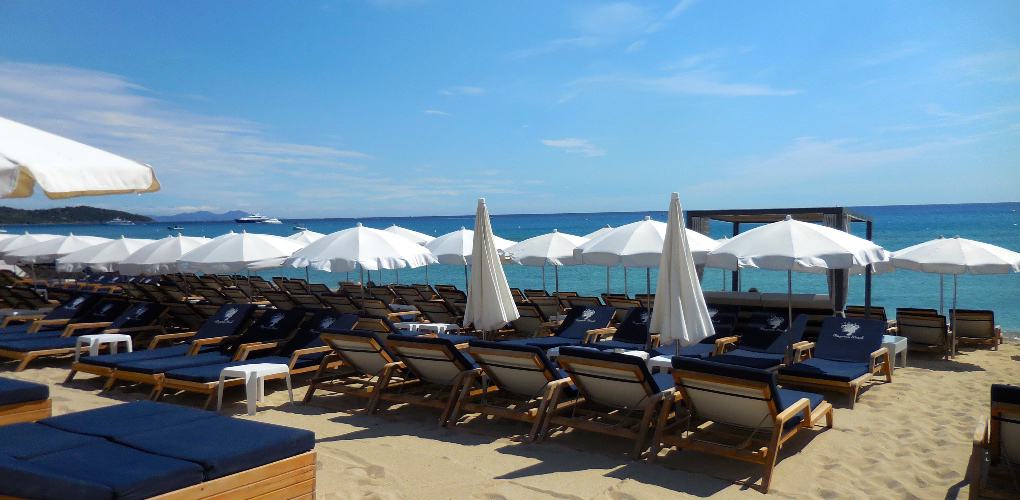 Not only is the weather beautiful in Saint Tropez, but the beaches are beautiful as well. Furthermore, the beach clubs are insane! Crazy mad with great food, a great vibe and then voila – a thumping dance club that doesn't stop till dusk!
Charming Old Town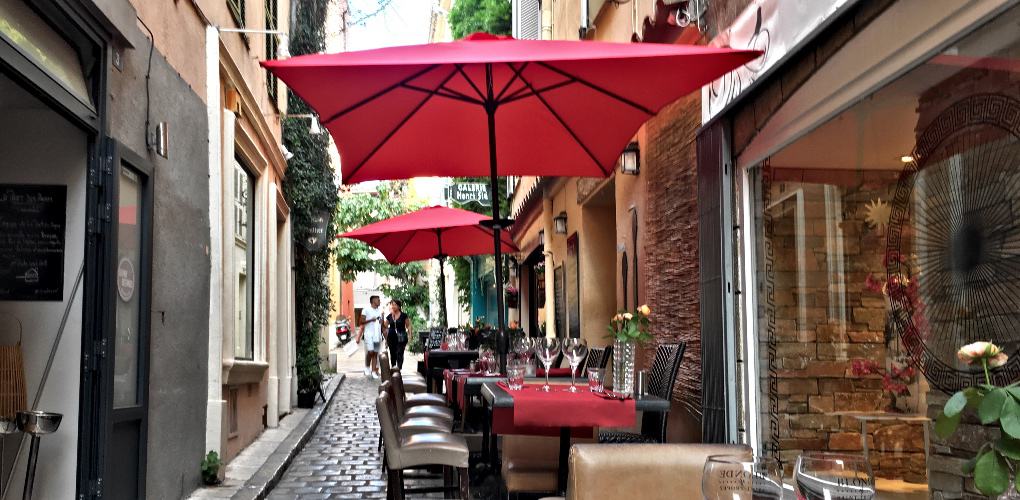 In St. Tropez you can have it all from a romantic relaxing vibe to a non-stop party vibe. All wrapped up in a gorgeous Saint Tropezian bow!  Oh yes, it is still the home of Brigitte Bardot, who put St. Tropez on the map. Thank goodness!
Rosé Anyone?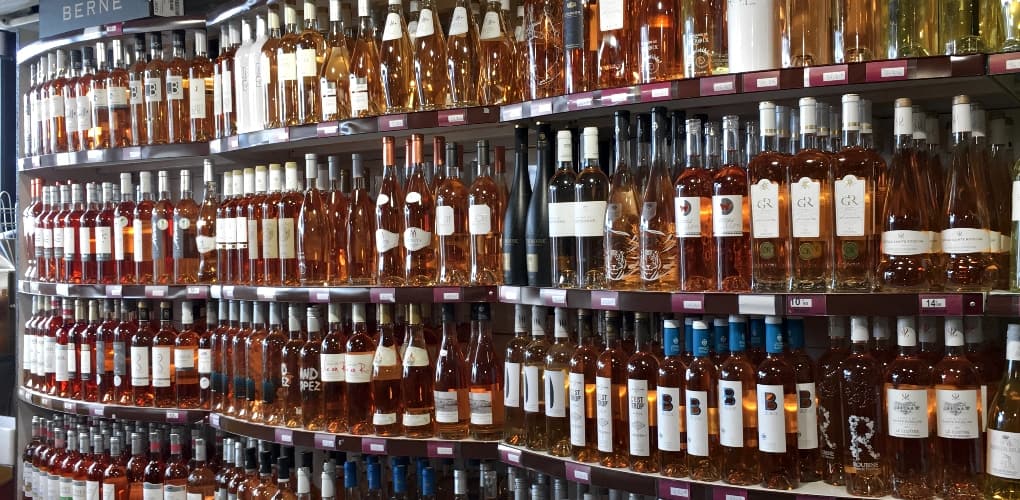 You will be sure to raise a glass of Rosé when you're in Saint Tropez. This is just a small selection of Rosé that the French Riviera has to offer! Raise a glass and say "santé"
Sooo pretty!
St. Tropez is a village with winding alleys and colorful façades – a picturesque and characterful maze of pastel homes and cobblestone lanes.