Greece has an abundance of culture and history.  There are so many exciting events happening in Santorini.  Try to coordinate your vacation in order to attend your favorite!
Santorini Jazz Festival – Kamari
Are you a jazz lover? The Santorini Jazz Festival will certainly entertain you.  Savor the sounds of    jazz, fusion, funk and be-bop. Enjoy performances by an assortment of famous Greek and international  musicians.  This is a three-day summer event. It takes place every July at the open-air cinema in the resort town of Kamari Beach. The festival attracts a huge crowd of jazz music fans from all over the world.
Aegean Regatta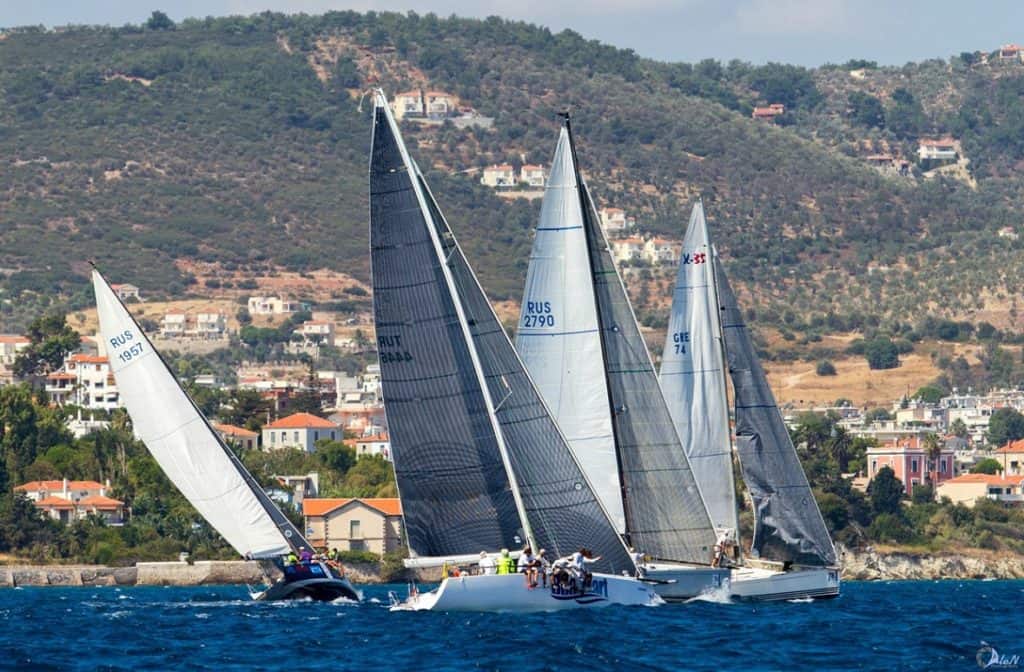 August 21-27, 2022.  Do you like boats and the gorgeous blue sea?  Did you ever dream of sailing in a regatta? This is the biggest international open sea sailing race in Greece.  The regatta begins in the small, quaint island of Skyro. Competitors will make stops at other islands before finishing in Sammos.  This exciting event covers 190 nautical miles.  Check out AegeanRegatta for more information.  You can even register to sail for your experience of a lifetime!
This annual festival takes place during the month of August. It features a series of concerts and delightful art exhibitions.  The iconic Gyzi Mansion in Fira hosts this wonderful event.  For more information this and other events, go to gyzimegaron.gr 
September 15, 2022. The Ifestia Festival is the Greek Volcano festival. It takes place every September throughout Santorini. This major event is entirely centered around the history of Santorini's volcanic eruption. The festival commemorates the eruption that forever changed Santorini's landscape. There are concerts, performances, fireworks and many other experiences happening during the Ifestia Festival.
The International Music Festival will celebrate it's 40th year in 2022.  It welcomes artists from the international music scene, such as pianists, violinists, guitarists, etc.  Performances are held at the Nomikos Conference Centre, Fira. The festival is a two-week event.  It takes place during the first few weeks in September. For program information check out: SantoriniMusicFestival.