Lake Garda, located in northern Italy, is a popular Italian vacation destination, and is Italy's largest lake. Scenic and charming, it is only a 57-minute train ride from Milan, a day trip from Venice, and a short 14-mile ride from the beautiful, must-see city of Verona.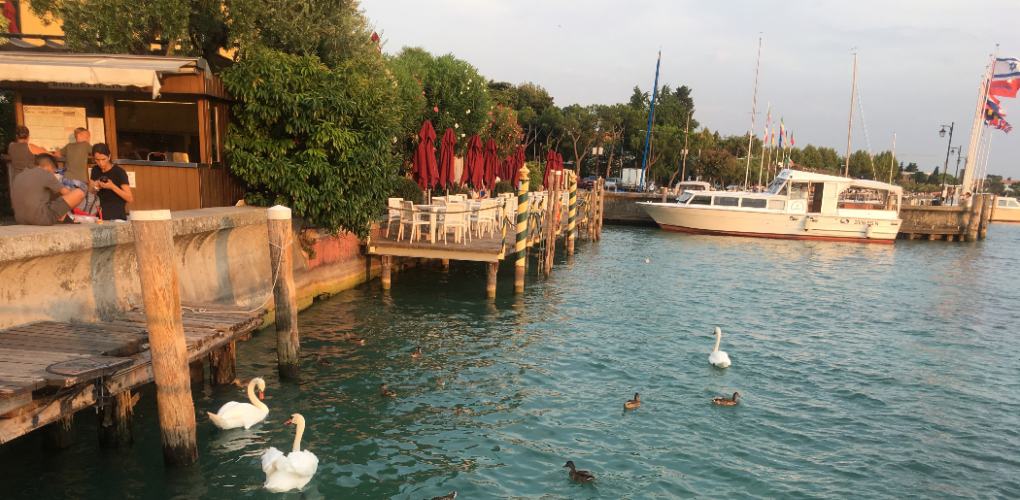 A trip to Lake Garda will surely give you the opportunity to engage in many activities and excursions including hiking and swimming. In addition, the lively and picturesque towns will keep you entertained and busy. Additionally, you can enjoy relaxing beaches or people watch sitting at one of the many cafes.
Southern Lake Garda
We were lucky enough to visit some towns in the southern area of the lake. Exciting and beautiful, Sirmione, which is my favorite! Chic and delightful, Lazise. Garda Town with a shoreline filled with restaurants and views of the mountains. Lastly, Bardolino with a beautiful marina filled with colorful boats. All of these towns were so nice and special in their own way.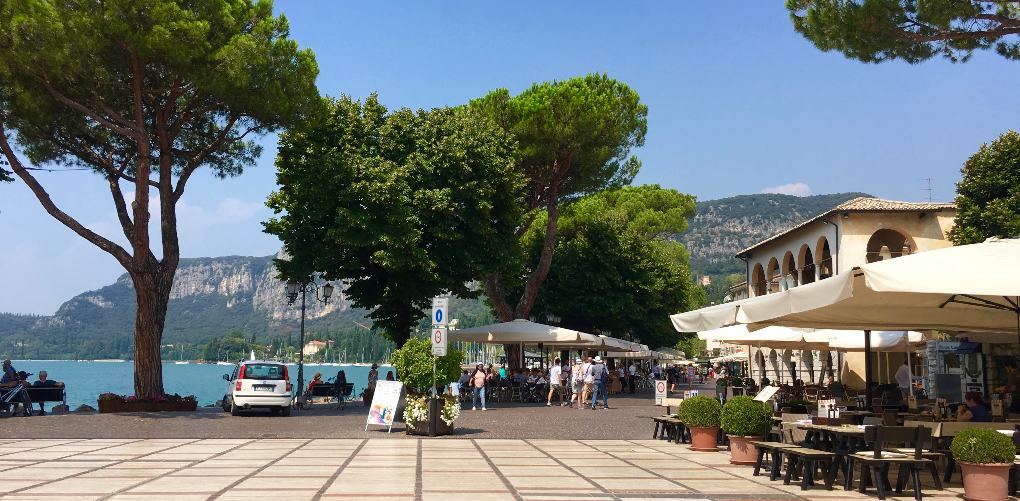 We visited southern Lake Garda for 3 days and made Sirmione our home base. It was a great decision for us because we loved it there! We found Sirmione to be a bustling town with so much to see and do. Furthermore, there is a beautiful castle, a few beaches and everything within walking distance. We found many vistiors strolling the streets, eating ice cream and shopping.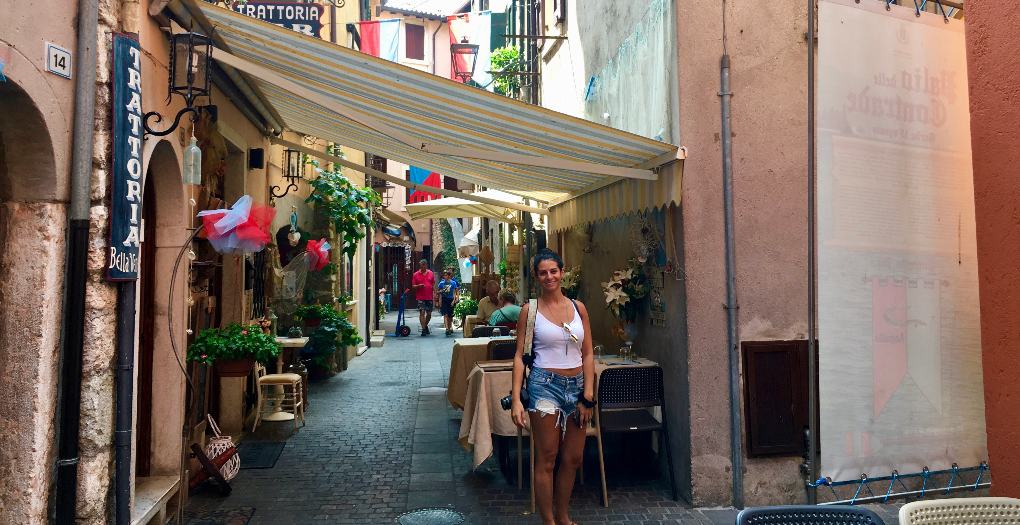 Discover moated castles, wineries, as well as ancient ruins sprinkled in between. There is truly a lot to discover and worth the trip if you are in northern Italy.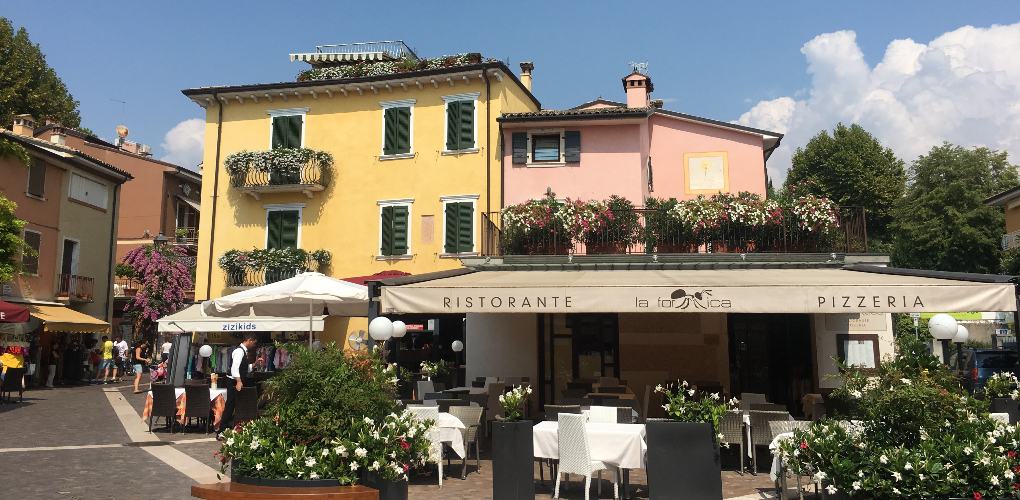 Lake Garda has a wonderful fleet of ferries that can transport you from town to town. All the coastal towns are beautiful and special in their own way. If you have the time and plan carefully, you would be able to visit all the towns from north to south. Go to Navigazione Laghi for ferry information. Print out the timetable for advanced planning or just wing it!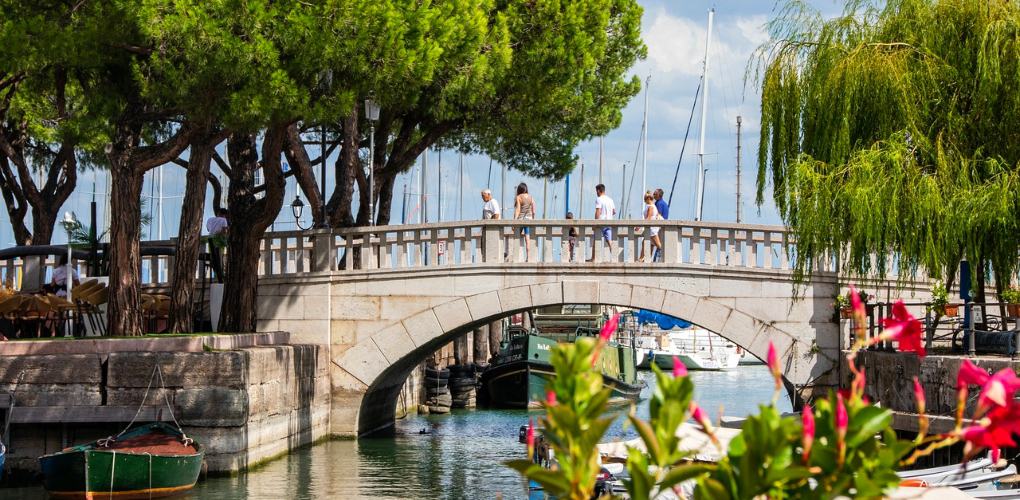 Visit my other posts regarding the southern coastal towns in Lake Garda which we visited. Moreover, you will find in depth information about Sirmione, Bardolino, Lazise and Garda Town. All of them are worth a visit, especially Sirmione, which was my favorite and perfect as my home base.
Of course there are the northern lake towns which are supposed to be wonderful also! If you have the time to go – let us know what you thought! Feel free to send a comment below.