Lazise Italy is a charming lakeside village on Lake Garda's southeast shore with an old town dating back to the 12th century. Not only is it a picturesque, pristine village, but it also has an upscale, impressive vibe. In fact, the lakefront promenade was designed in an exceptionally elegant fashion. Furthermore, you will be happy to discover a wide range of shops and restaurants sprinkled in the charming alleys of town. To be sure, I found it to be one of my favorite southern villages on Lake Garda.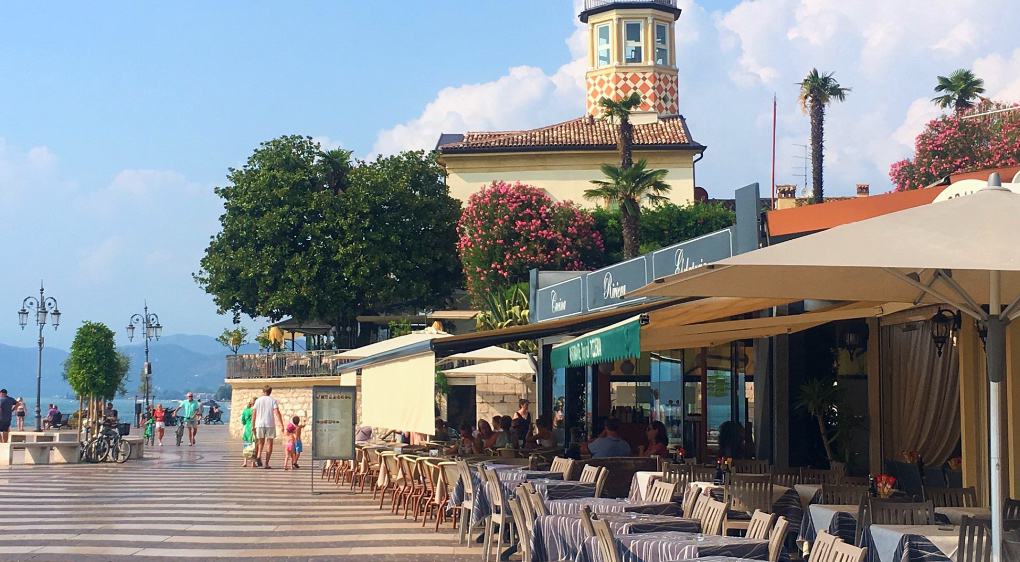 The first thing to stand out when visiting Lazise, is it's alluring 9th century medieval castle, Castello Scaliger di Lazise. Moreover, at the center of the village lies Lazise's attractive busy harbor. Here, the ferries and boats glide frequently alongside the shore. In addition, Vittorio Emanuele Square is a delightful grand piazza containing a beautiful Romanesque church.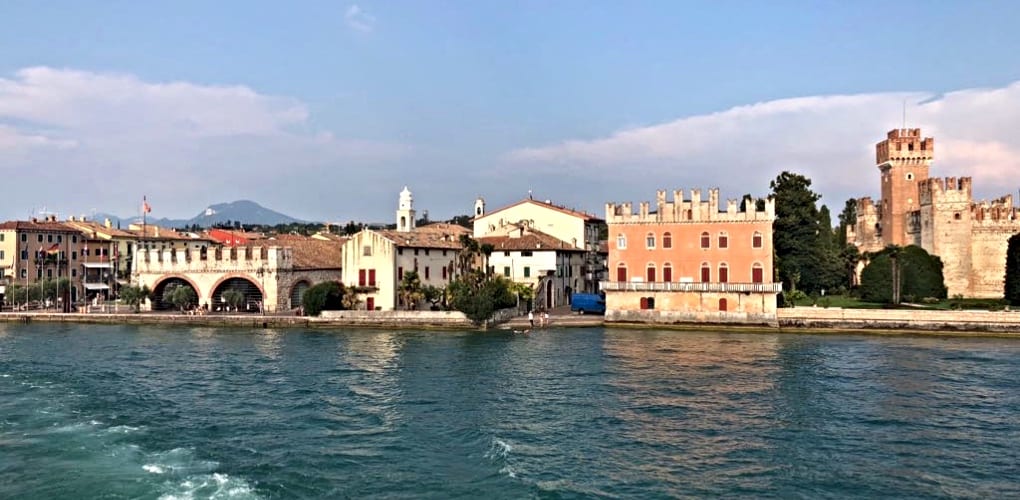 The lakeside promenade is bustling with people enjoying the wonderful view or enjoying the many bars, restaurants, cafes and gelato shops.
All things considered, yes, it's worth the visit! In fact, Lazise is only a 30 minute drive from Verona and a short ferry ride from Sirmione.
Lazise Photo Tour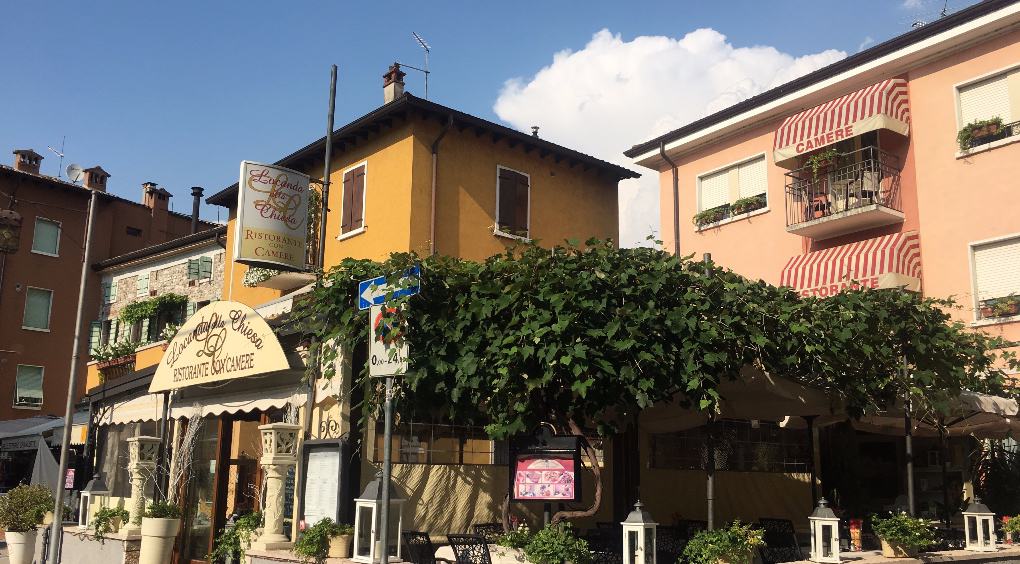 Photos always help me with getting to know a destination. Here is a photo tour of my time in Lazise…..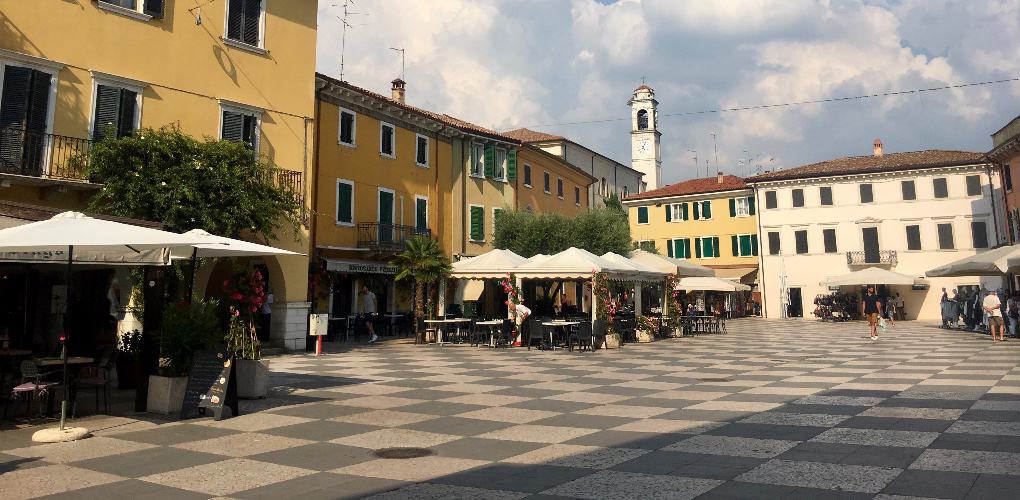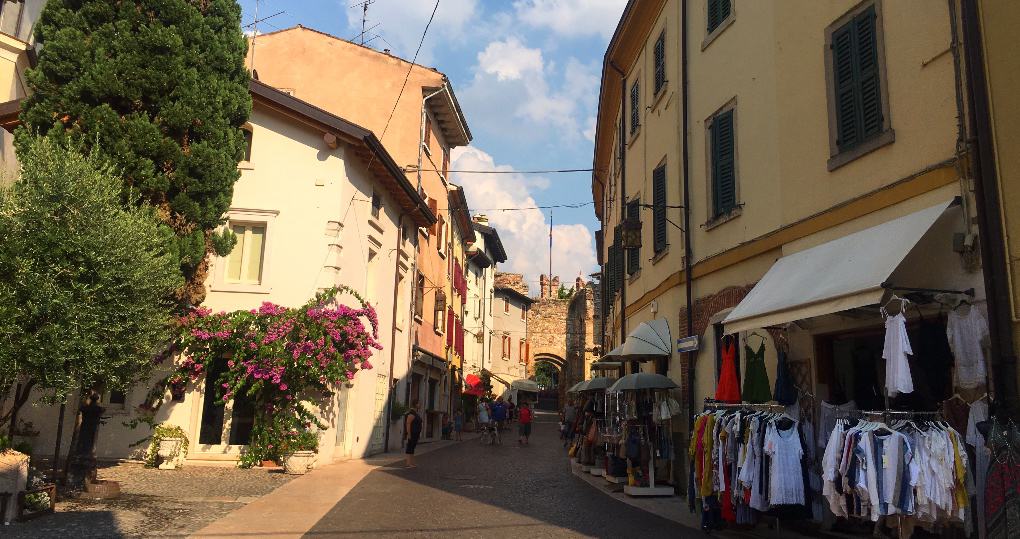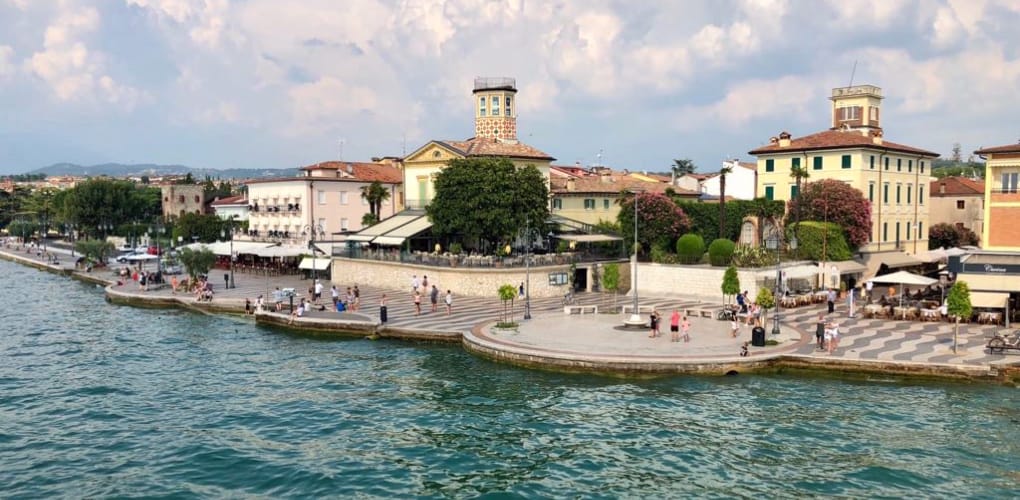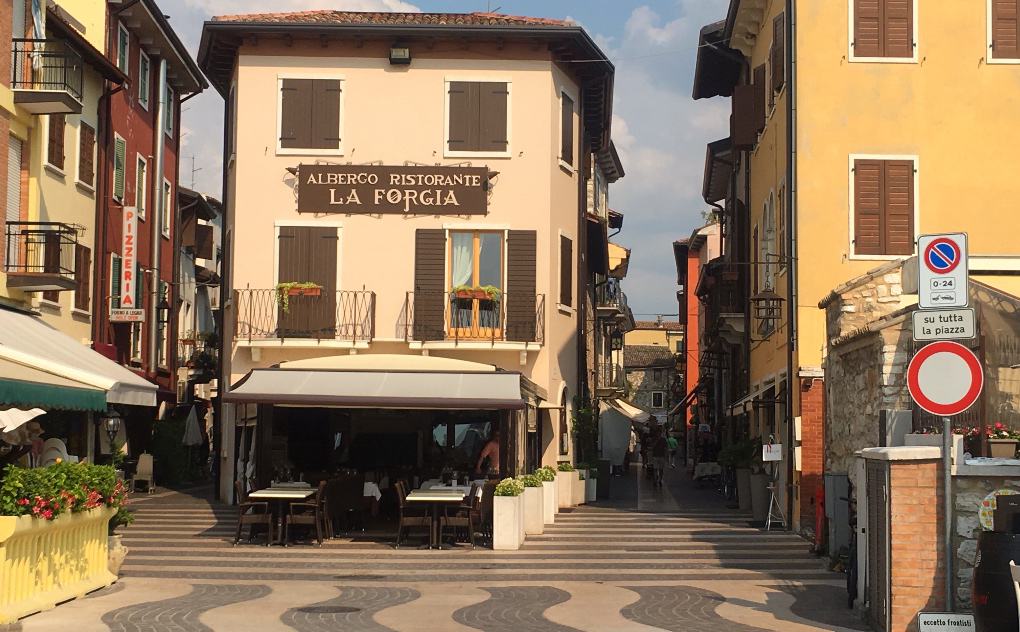 By and large, Lazise Italy is one of the most important villages on Lake Garda. Especially because of its natural beauty, a white sandy beach, and several water and land sport options. In addition, it is in close proximity to Gardaland and Canevaworld parks – both great for families with children.