One of Lake Garda's most popular towns is Bardolino. Located on the Verona side of Lake Garda's southern point, it has easy access to other surrounding towns. Also, it can make a nice home-base for your lake vacation. Not only is it a delightful, lively village, but it is also the center of wine country since it is surrounded by hills covered with vineyards and olive groves.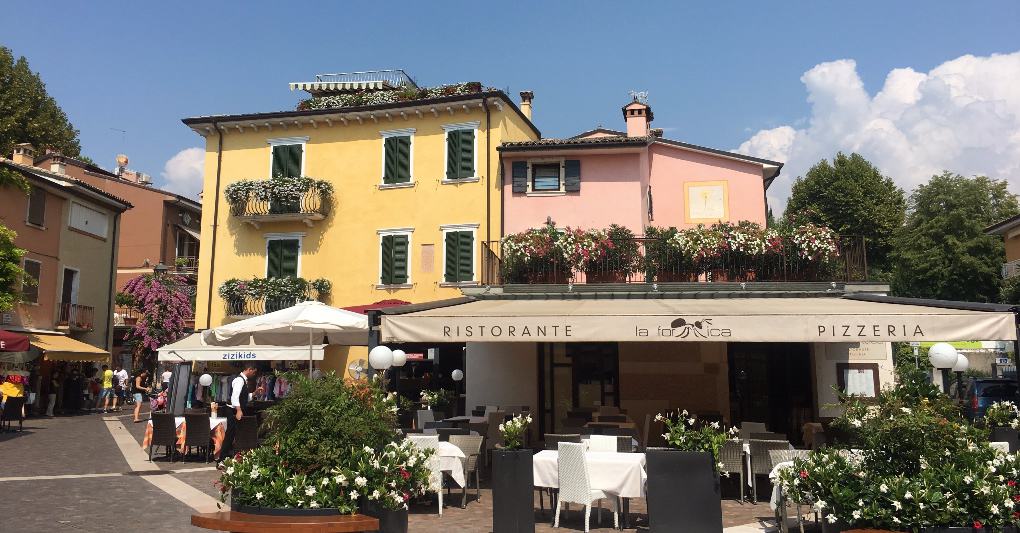 We had a beautiful day visiting Bardolino. We started by taking the ferry from beautiful, bustling Sirmione, with a stop in enchanting Lazise and then arriving at the picturesque town of Bardolino.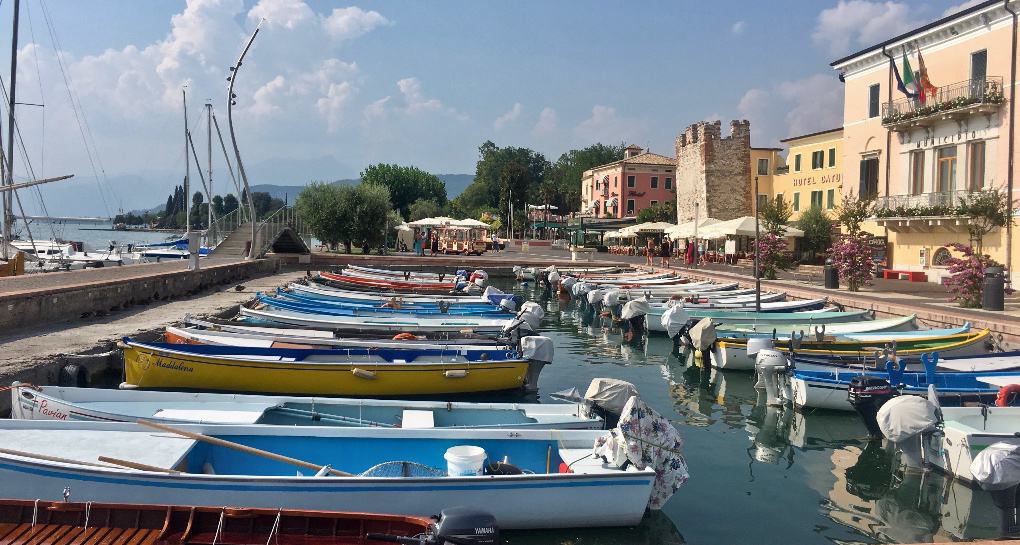 One of the first things we noticed, was the tranquil marina filled with colorful motor boats. It definitely made me want to take a picture of the vivid part of daily life here. In addition, long lakeshore promenades add to the charm of village. There are many photo opportunities on the promenade, so definitely take a walk with your camera.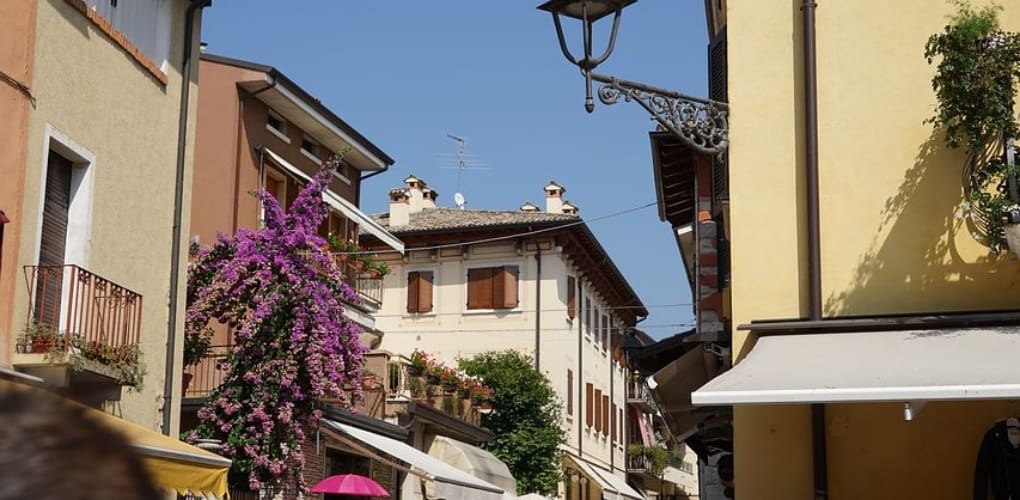 Bardolino's historic center has a beautiful blend of narrow stone alleys and pretty pastel buildings. The town is fairly compact, therefore it is an easy walk from one end to the other. It is certainly lively with numerous shops, cafes and restaurants. The evening comes alive with several bars and clubs.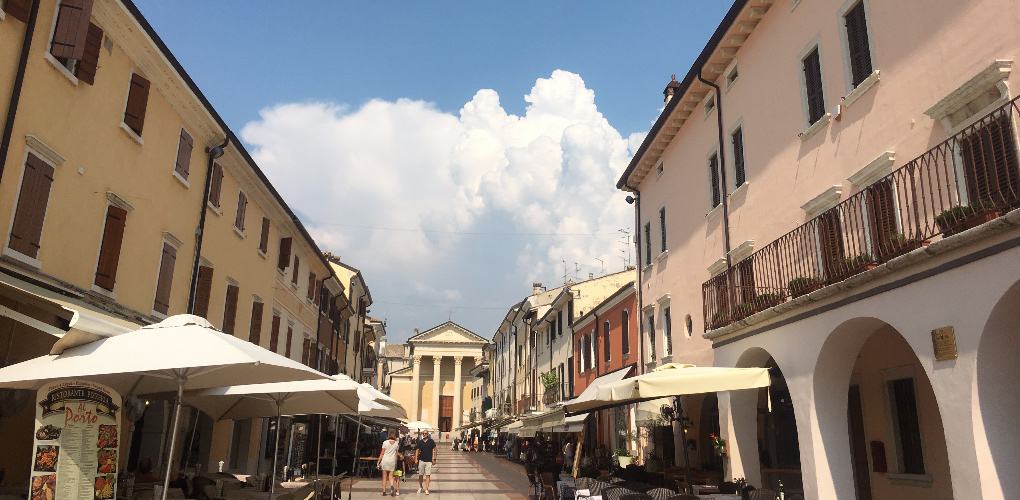 Restaurants in Bardolino use the local fish and fresh produce from their crops. In addition Bardolino is famous for it's namesake red wine, Bardolino and for their Rosé, Chiaretto,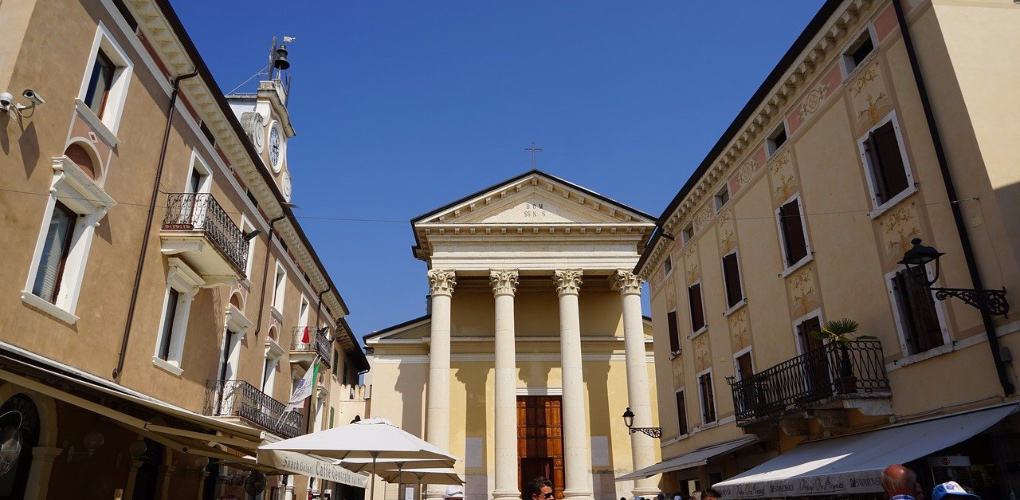 San Severo is a Romanesque church that has beautiful frescos and is worth a visit. Also visit the church "Santa Maria" in Cisano and the Olive Oil Museum which is on Gardesana state road.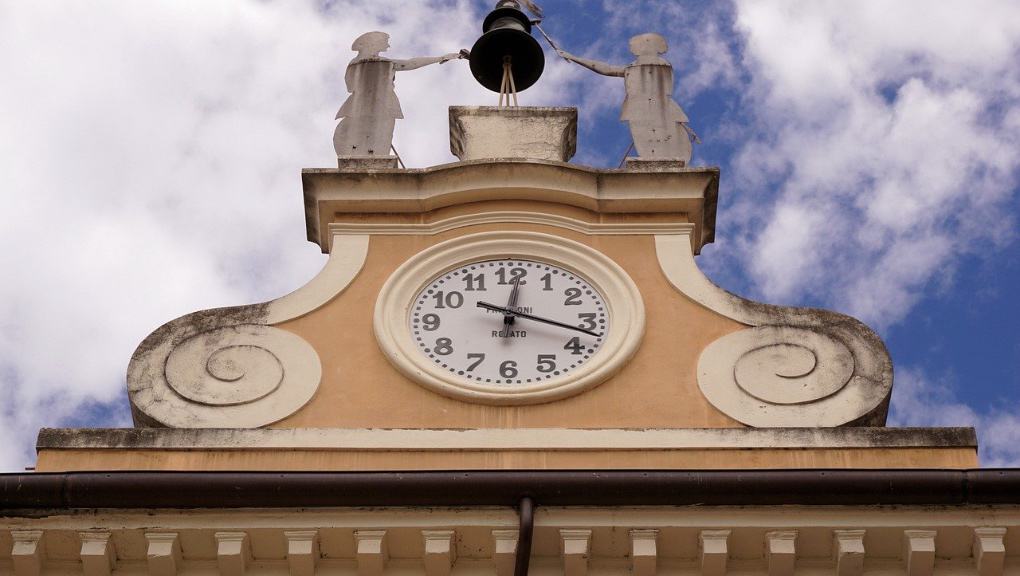 Things to Do in Bardolino
You can find many things to do and keep busy in this town. First of all land sports include golf and tennis and of course hiking trails. You can even horseback ride, and mountain bike. Secondly there are many water sports available along the lake. Let's not forget to visit some wineries. You will be able taste the area's unique vintage, Bardolino DOC.