Sirmione Italy is a beautiful, small resort town on Lake Garda's southern tip. We loved this beautiful, colorful little village and it is definitely worth a visit when you're in Italy. During the tourist season, it is bustling with people walking the mostly pedestrian cobblestone streets. In fact, I found it to be a perfect home base for visiting other nearby towns of Lake Garda via ferry.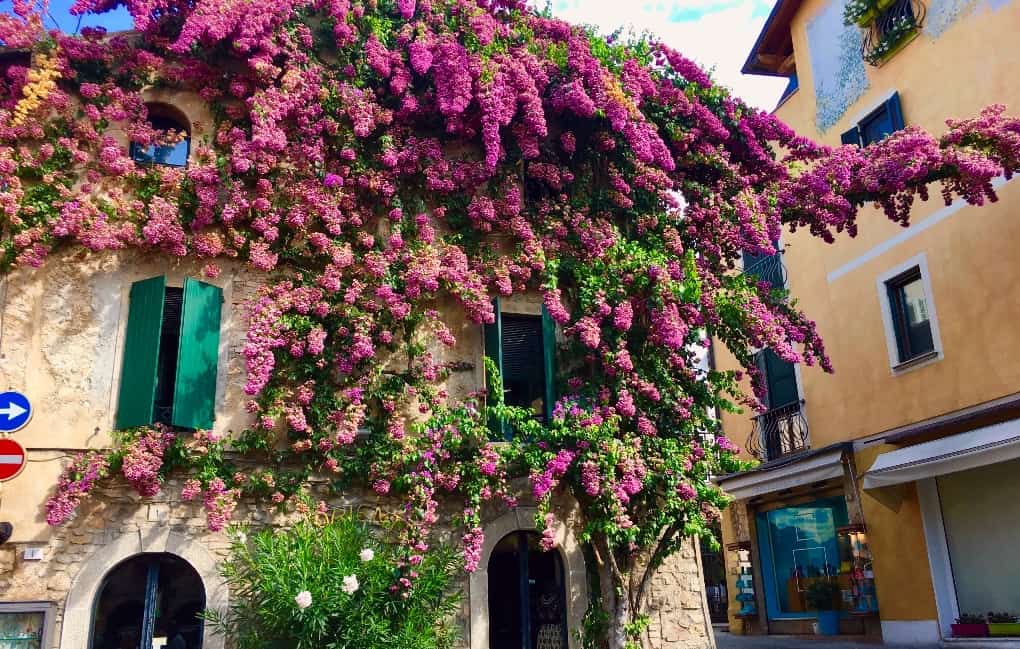 Things to do in Sirmione Italy
Sirmione is picturesque, vibrant and totally walkable. The historical center has no shortage of cafes, restaurants and bars. Of course there are many boutiques and stores for those who love to shop. In addition, you have a choice of two beaches to enjoy fun in the sun. Not to mention, you will find the ferry conveniently located right in the middle of town in Piazza Giosue Carducci. This a a very pretty piazza with many places to sit, eat, people watch, and enjoy the view!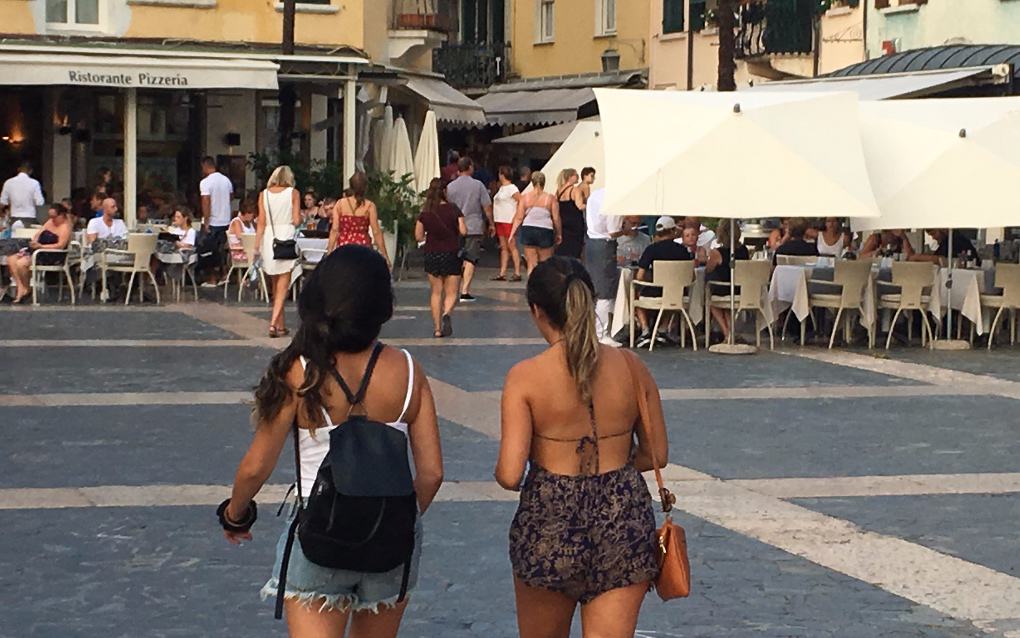 Rocca Scaligera – Sirmione Castle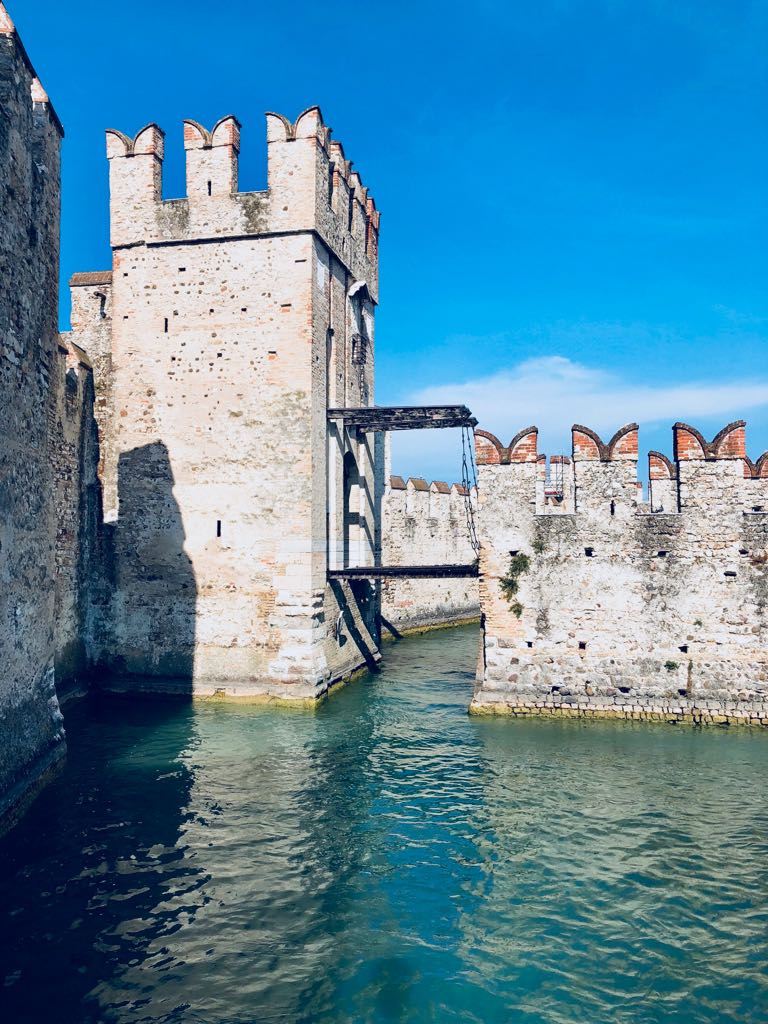 Sirmione Lake Garda is well known for it's medieval castle – the Rocca Scaligera. This beautiful Sirmione castle is an imposing structure at the entrance of the historical part of town. Built in the 1400's, it is one of the most well-preserved and spectacular castles built by the Della Scala family who once ruled Verona during the late 13th and 14th centuries.
Lake Garda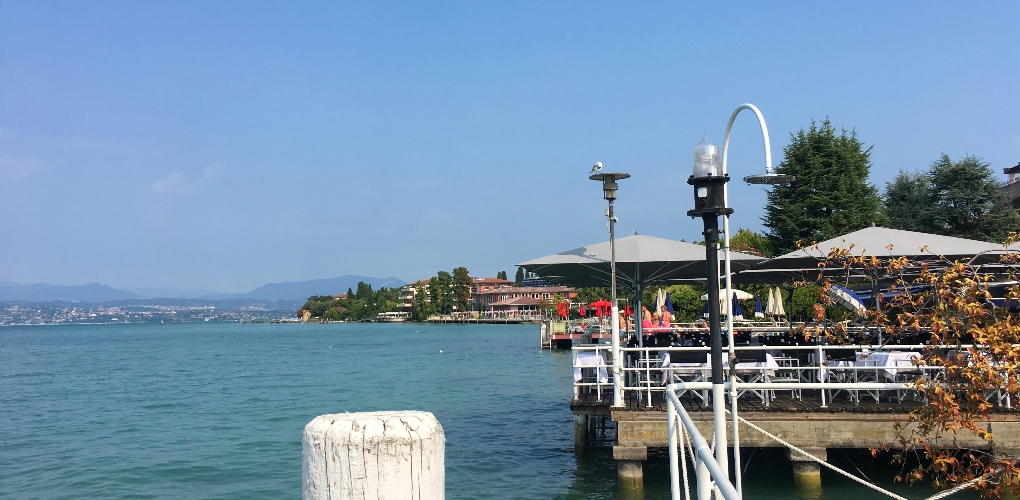 Of course, Lake Garda is one of the beautiful attractions of Sirmione Italy. The water is crystal clear and alive with swans and ducks. The ferry was just a few steps from our hotel which made it so easy to visit other towns. Bardolino, Lazise and Garda were wonderful towns and a short ferry ride from Sirmione.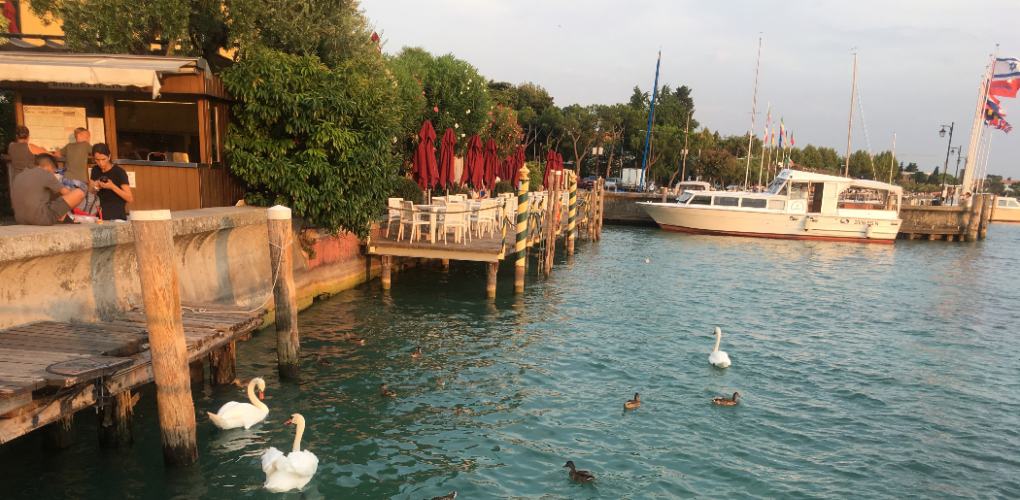 Sirmione Beaches
Lido delle Bionde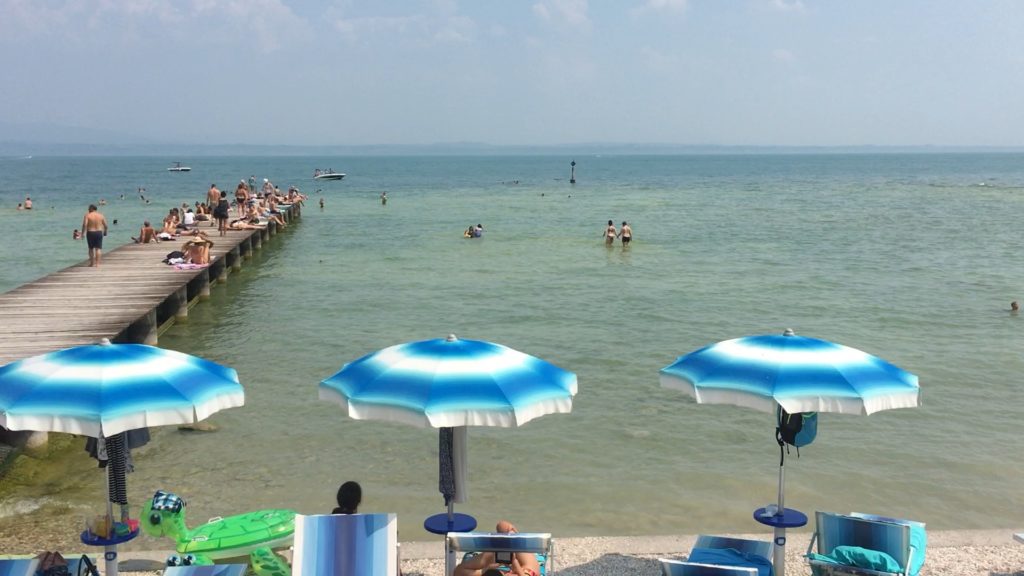 Only a short 20 minute walk from town on a scenic lakeside path, you will find Lido delle Bionde. This has a real sand beach with rentals available for lounges and umbrellas. In addition, there are also water toys to rent such as paddle boats and kayaks. We loved the outdoor restaurant here with a large terrace overlooking the beach. The menu included a large assortment of pasta, pizza, panini, snacks and drinks. All things considered, Lido delle Bionde was my favorite Sirmione beach!
Jamaica Beach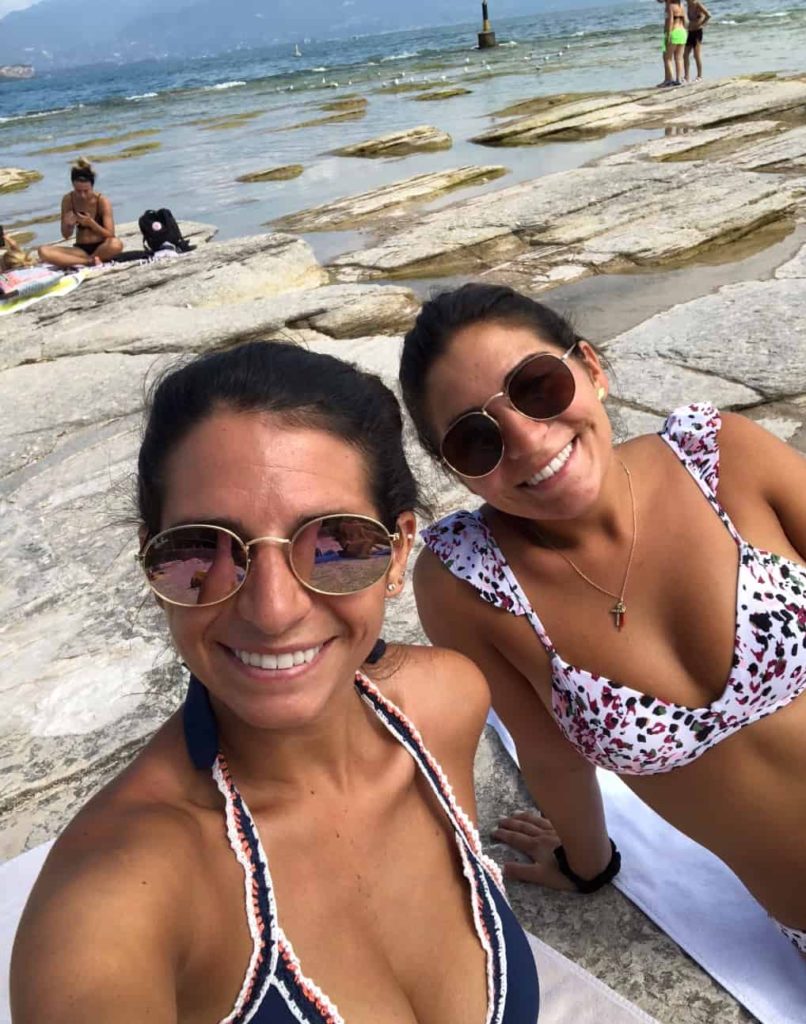 Jamaica Beach is a pretty 25-30 minute walk from the historical part of town. It has a casual small bar/restaurant area, therefore you can relax with a drink or something to eat. The no-sand beach is mainly limestone formations with a beautiful view of the lake and mountains. Since there are no lounge rentals, bring a towel and enjoy the Sirmione sunshine.
Grotte di Catullo Sirmione Italy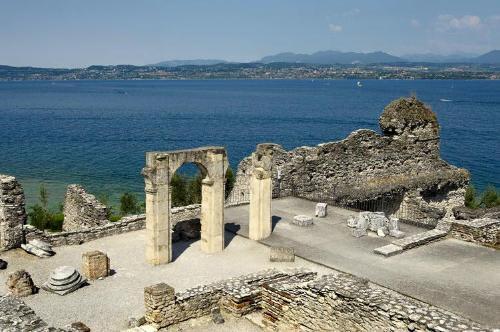 Visit the remains of a Roman villa with panoramic views of the lake. Make sure to take your camera for the beautiful views. This villa was built between the 1st century BC and 1st century AD. In addition, the museum has artifacts from this villa and others finds on Lake Garda.
Gallery of Pictures