Not only is Garda Town picturesque and charming, but it also give us a double whammy of beauty! Because it is located in a perfect position on Lake Garda, we have beautiful mountains and stunning views across the water. Certainly, there is a photo opportunity everywhere.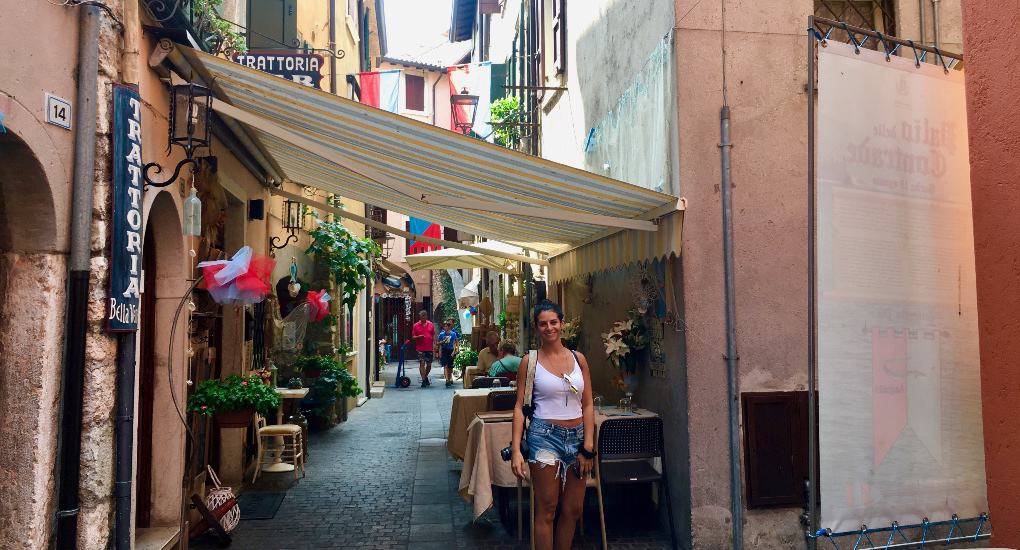 Snuggled into a small bay on the lake, Garda is just a short ferry ride from Lazise, Bardolino and Sirmione. We visited for a day, but realized that it would make an excellent home base. From Garda Town you can easily explore the southern or northern lakeside villages. Moreover, please make sure you explore amazing Verona in you are in the lake area! It is only a short 40 minute drive away and absolutely worth the visit.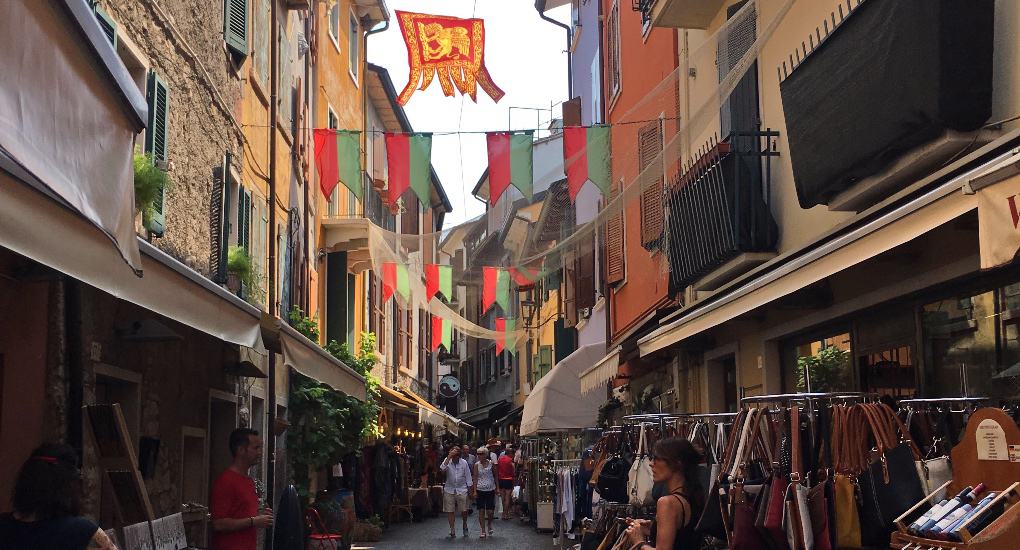 It is a delight to walk around the narrow cobbled alleys with all the cafe's, shops and restaurants. You can buy numerous local products and unique clothing at the many shops in Garda Town.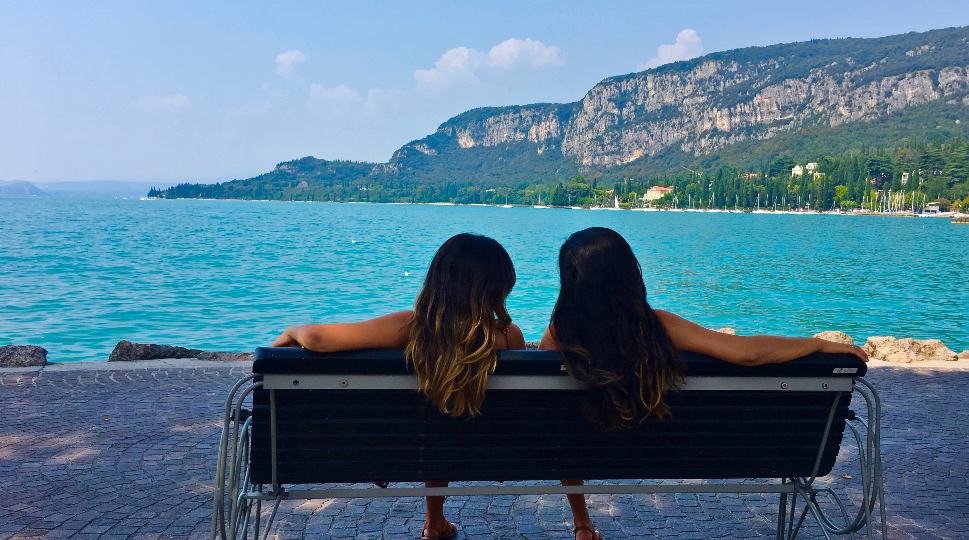 In Garda, you can wander along the long curved promenade and find a beautiful relaxing spot to enjoy some gelato! Honestly, it really is beautiful and you'll want to have photo shots everywhere!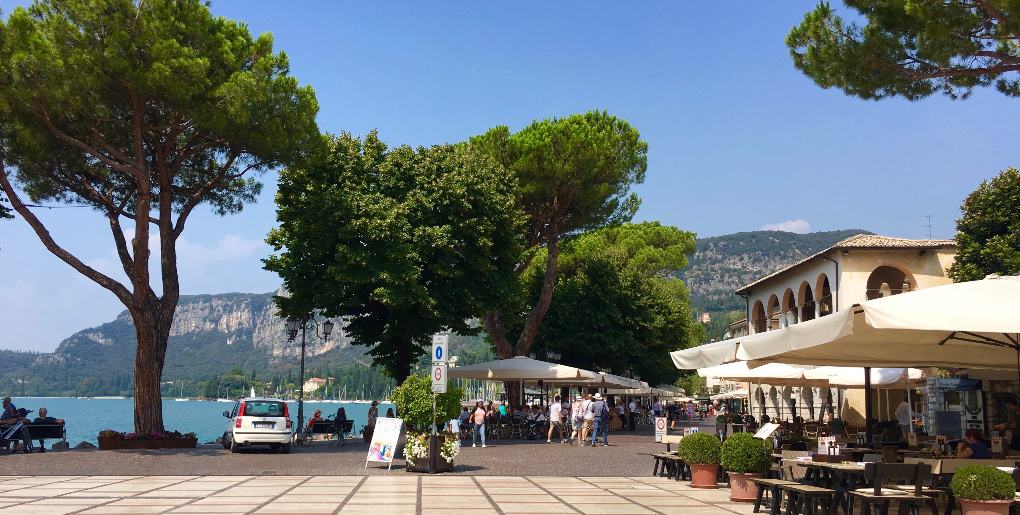 Although, during the summer season, restaurants and bars along the promenade are a hive of activity, whether it is day or night. Not to mention, this is the place to people watch while enjoying a gorgeous setting.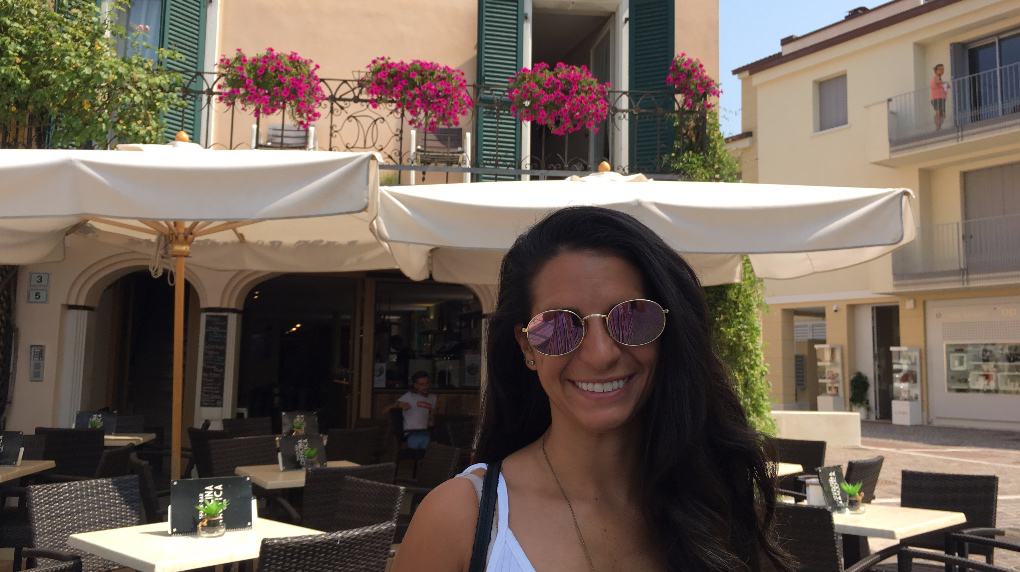 Equally important, just about every sport can be had in Garda town, both on and near the Lake. Such as sailing, rafting, swimming and other water sports. On the land there is biking, hiking, climbing and horseback riding. In parts of Lake Garda, you can even find hang-gliding.
Garda Town Pictures
Here are some pictures of our day in Garda Town! All in all, I would say that it is definitely worth a visit. And remember, it is very close to Gardaland, which has rides, shows an aquarium and much more. It is great place for family fun!