Discover the best restaurants in St. Tropez with me!  St. Tropez will dazzle you with an array of amazing restaurants, delicious food and unique dining experiences.  You will savor the freshest seafood and the very best of traditional culinary delights, not to mention the creamiest tarts. Of course, food plays an amazing part in the culture and daily life of Saint Tropez, which is certainly a place for foodies. All my suggestions are within walking distance from the port. Remember that Rose wine is the life blood of St. Tropez! While you are there, forget the reds and whites – drink the pinks! Santé! (to your health)
We all have priorities in restaurants. For some it's strictly the food – others require ambiance or a chic scene and for yet another service is tops. My recipe is to mix all these ingredients and suggest the very best to you!
Bon appétit!
Caprice des Deux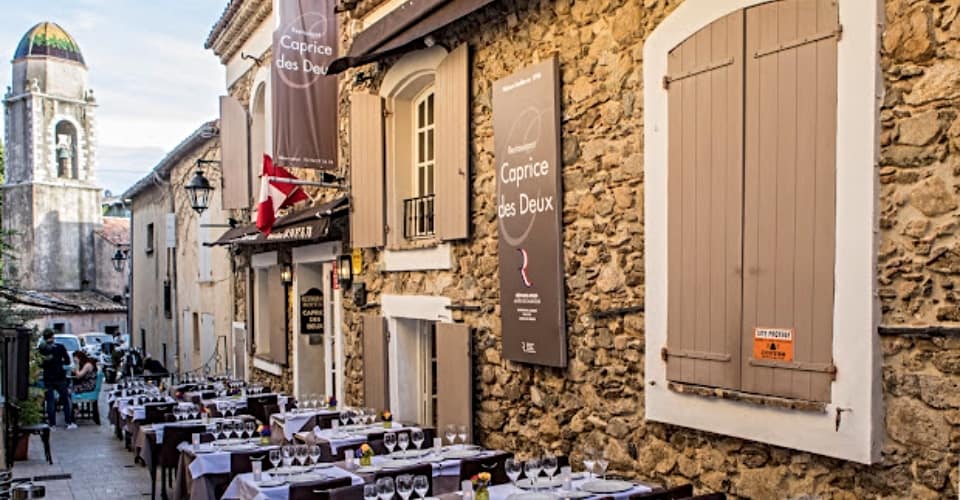 Moderately Priced – This happens to be one of the most amazing dinners that we had in St. Tropez. Everything we ordered was exceptional. Not only was the staff welcoming and attentive, but the atmosphere was just magical. Outdoor seating had the view of a quaint street with the beautiful dome in the background. Musicians stopped and did an array of songs during dining. It was just a perfect spot with and excellent meal. Please make reservations in advance since they are very busy during the vacation season. I highly recommend visiting this wonderful restaurant.
L'Auberge des Maures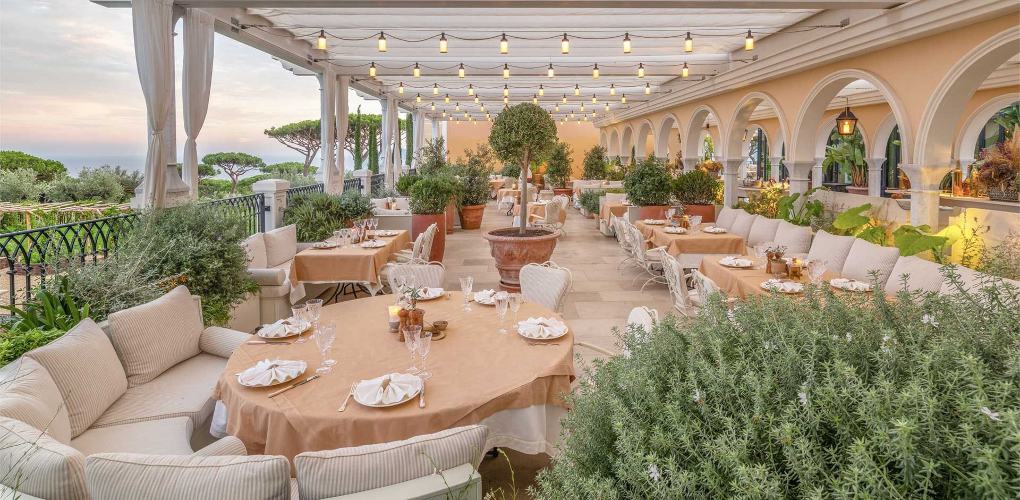 Romantic, Fine Dining – Since, L'Auberge des Maures was recommended by our hotel we decided to go. It certainly did more than impress us! As a matter of fact, it is an oasis of culinary excellence which serves traditional provencal cuisine at its best. In addition, delicious wine, incredible service and a charming atmosphere definitely makes this one of the best restaurants in St. Tropez.
Address: Château de La Messardière, 2 route de Tahiti , St. Tropez
Restaurant Le G' envie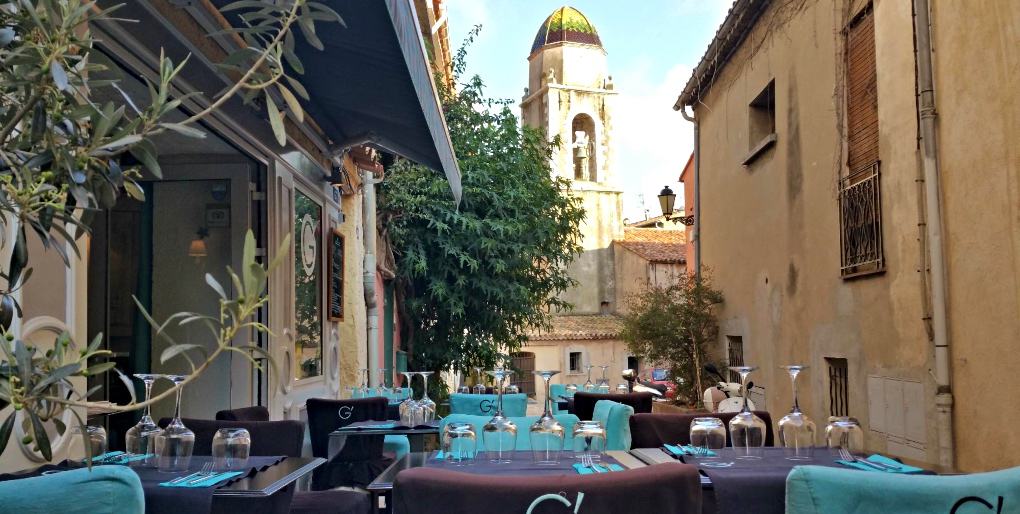 Moderately Priced – Not only does L'e G'envie have superb food, but it is combined with excellent service. The menu of French/Mediterranean cuisine is beautifully plated and tastes divine. Furthermore, you will enjoy the view of the beautifully domed Chapel of Mercy (la Chapelle de la Miséricorde). Since it is a small, cozy place, I suggest making a reservation.
Address: 67 rue de Portail Neuf, St. Tropez
RIVEA at Byblos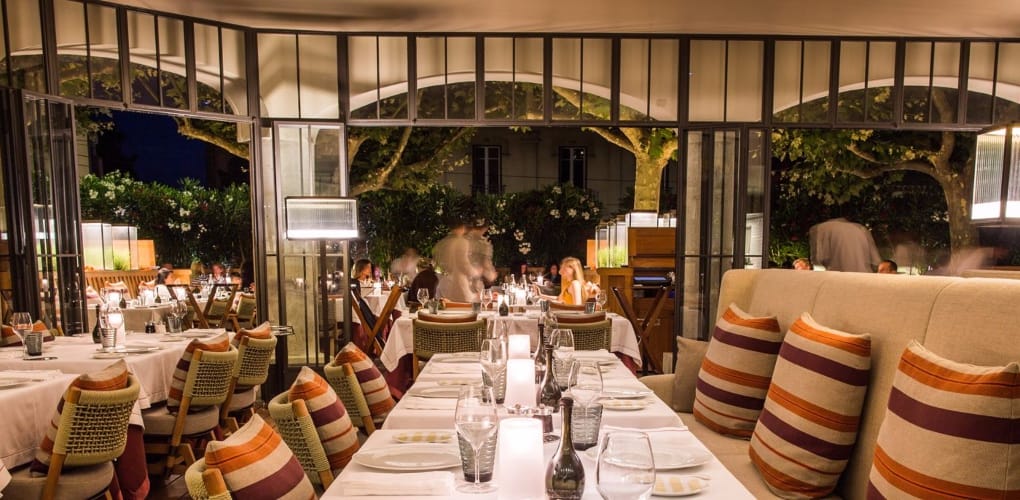 Romantic, Fine Dining – Perfectly located in the beautiful Byblos Hotel Rivea offers delicious Mediterranean cuisine in a gorgeous atmosphere. Enjoy a charming terrace, lounge music and a casual chic vibe. After dinner head over to the pool area and enjoy one of the best lounge scenes in St. Tropez. I love it here!
Address: 24 Avenue Foch, St. Tropez
Le Patio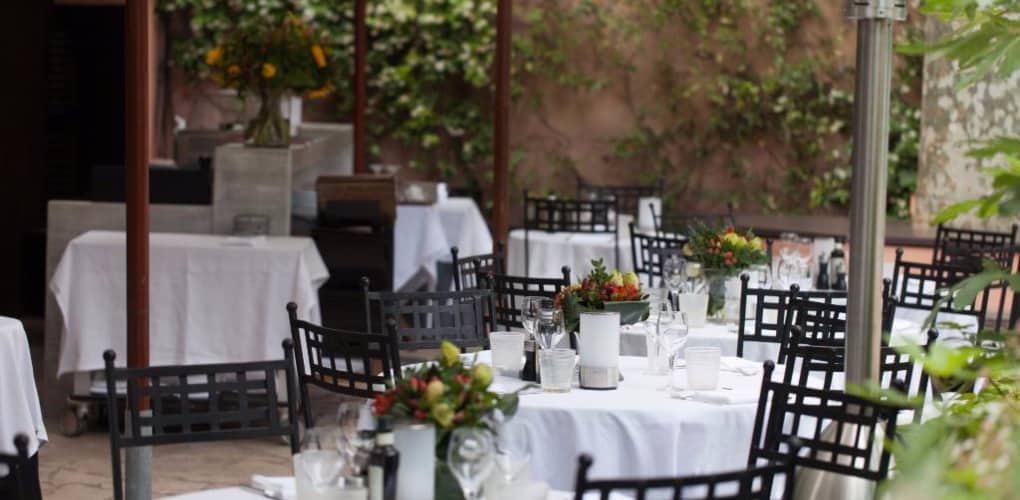 Romantic, Fine Dining – Enjoy delicious Italian cusine in a beautiful poolside garden under the stars. One of my favorite restaurants is Le Patio located in Le Yaca Hotel. The menu is refined Italian cuisine. Excellent food and great service in a beautiful atmosphere! Surely try the tagliatelle with lobster – it is delicious! One of my favorite of St. Tropez restaurants.
Address: 1 Boulevard D Aumale, St. Tropez
L'Opera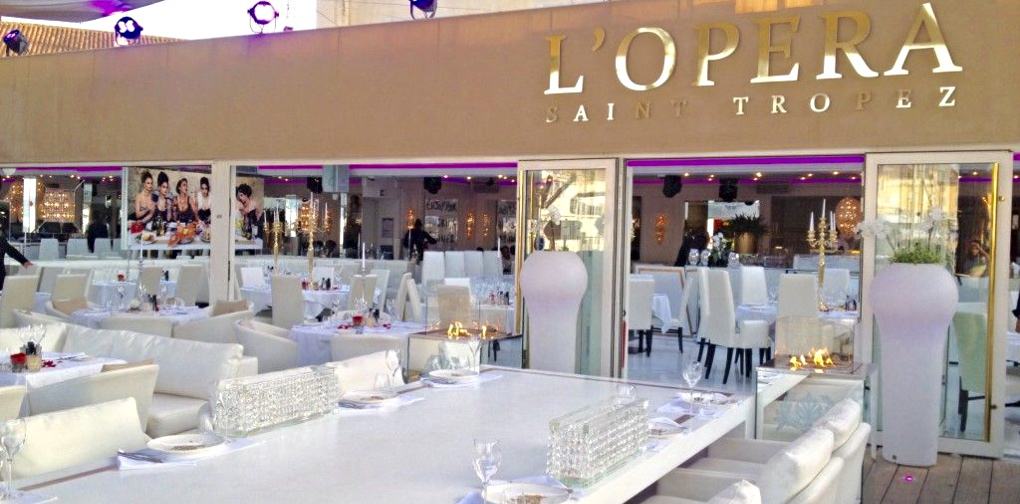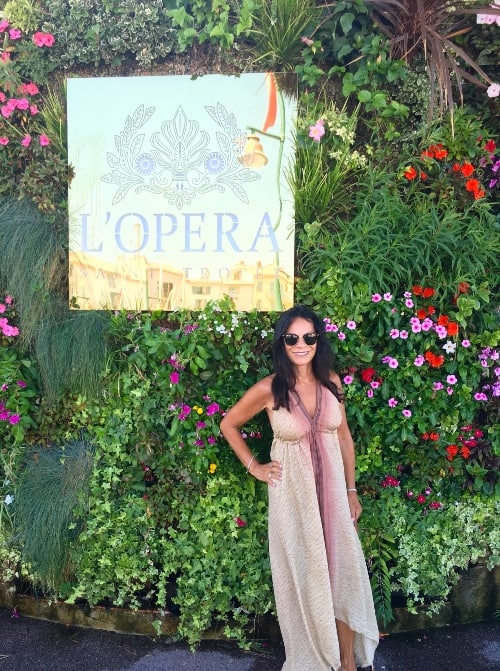 Lively, Fine Dining – In the first place, this is the best restaurant/club I have ever been to in the world! My favorite nights out in St Tropez are always spent at L'Opera. The food is delicious and service is excellent. That is only the beginning – together with unbeatable atmosphere and entertainment so amazing – you won't want to leave! Try the truffle gnocchi, it was superb! If you are looking to really party, book the 10 PM seating. It turns into a club. By all means, don't miss it! I think it may be the best restaurant in St. Tropez.
Address: Residence du Port, St. Tropez
Le Senequier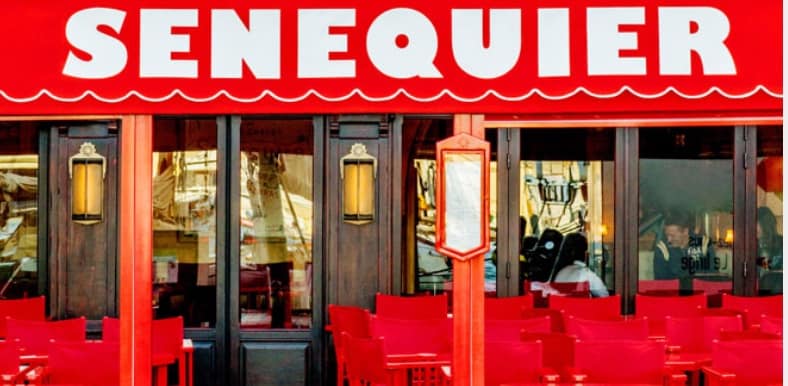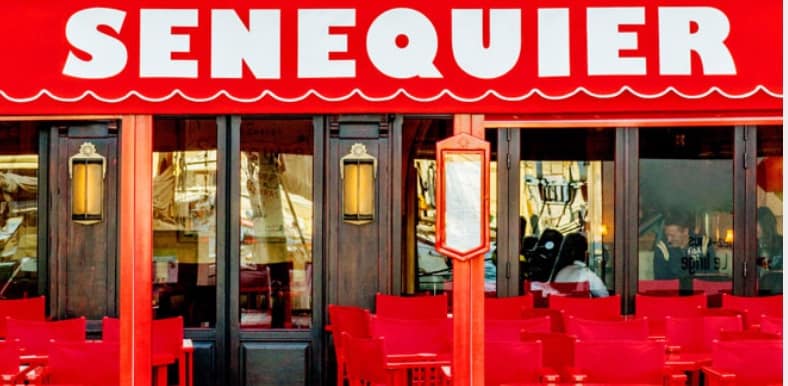 Moderately Priced – Le Sénéquier is in a prime location on the port. Not only is its red awning an iconic part of St. Tropez, but the entrees are excellent. Enjoy dining al fresco while looking at the harbor under the stars. Also, Sénéquier is a perfect sunny daytime spot to have coffee or lunch on the harbor. Great for people watching and celebrity spotting!
Address: Quai Jean Jauras, St. Tropez
BanH-Hoi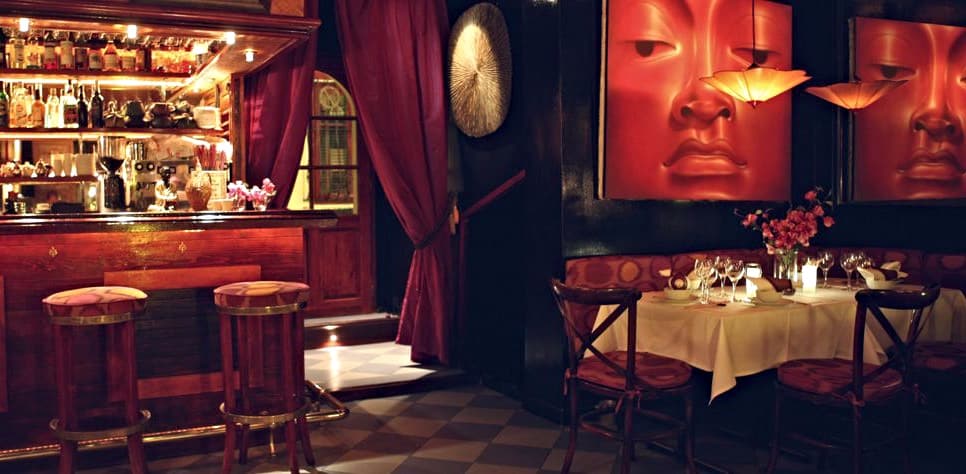 Moderately Priced – If you would like a change from French cuisine try BanH-Hoi. This restaurant offers the best authentic Thai and Vietnamese food on the French Riviera. Inside you will find a plush, sexy and intimate atmosphere. You can also dine outside under the stars. It is one of the most exclusive restaurants in St. Tropez.
Address: 12 rue Petit Saint Jean, St. Tropez
La Villa Romana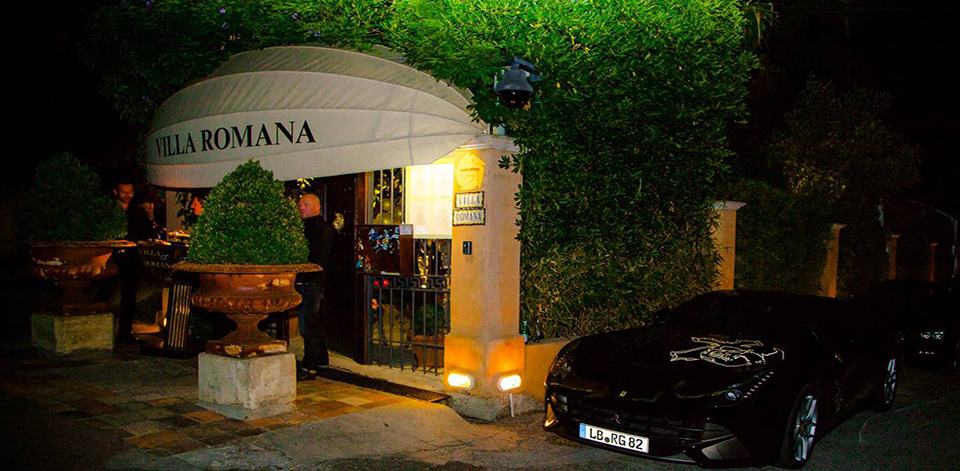 Lively, Fine Dining – La Villa Romana offers great food with an Italian Mediterranean flair. There is entertainment, fun bar and dancing.
Address: Chemin des Conquetes, St. Tropez.
The Best Restaurants in St. Tropez
Writing about St. Tropez restaurants happens to be a difficult task since there are an abundance of excellent ones! Although French cuisine is one of the most excellent in the world, St. Tropez is a small cosmopolitan city with foods from different countries. My wish for you is to savor the culinary delights of this marvelous city and country. While you are there, enjoy dining at the best restaurants in St. Tropez!