Amazing food, beautiful clothes and accessories everywhere! The Place des Lices market has something for everyone. Every Tuesday and Saturday morning, from 8:00am – 1:00pm, the French make way for an open-air market ("marché") that is set up on the Place.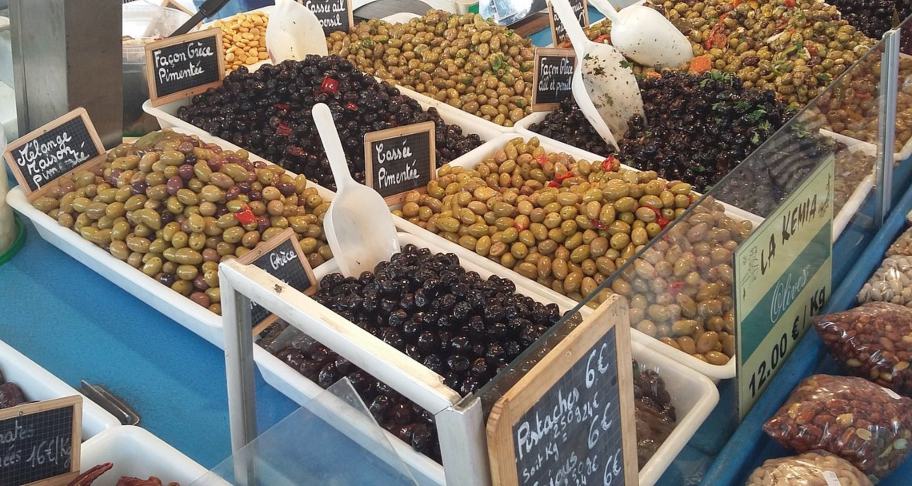 St. Tropez is known for this market, and locals come from far and wide to shop. It is only a short, few minutes' walk from the port. Of course, it gets very crowded! Therefore, if you want to beat the crowd, you should get there early also.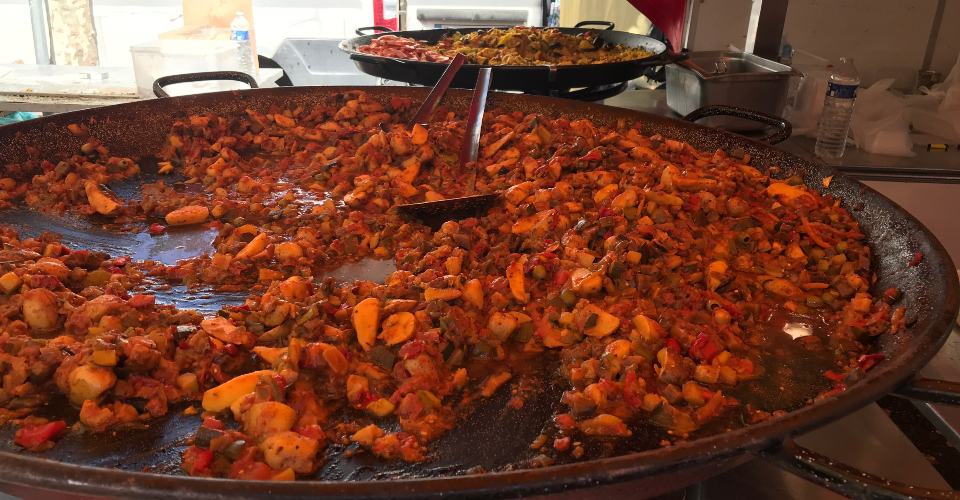 Not only does this fantastic market sell a huge range of delicious foods, breads and pastries, but you can find clothes, bags, ceramics and souvenirs. I found the nicest beach cover-ups for terrific prices.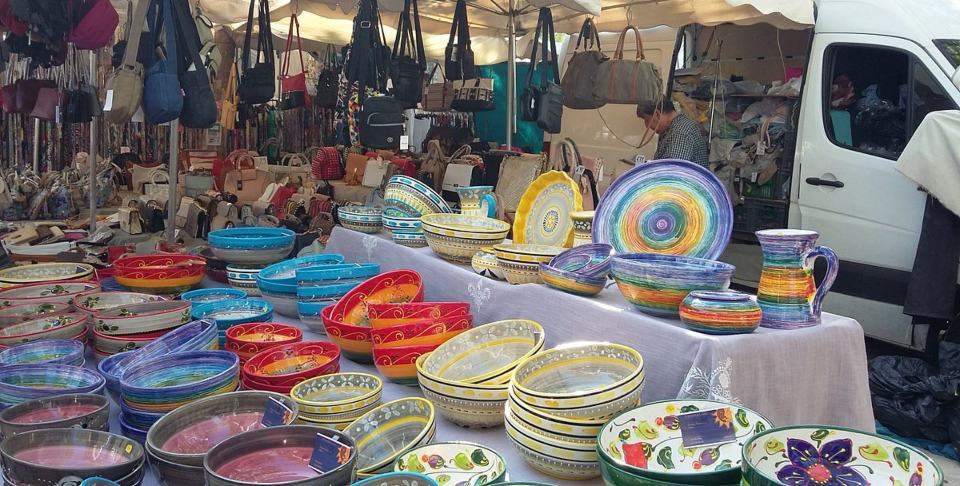 Locals head to the market early to secure the freshest produce. If I was not staying at a hotel, I would have purchased vegetables and desserts for a delicious dinner. Nether
There is everything under the sun at the wonderful Place des Lices market! Moreover, the square is very nice with lots of shade trees for sunny mornings and early afternoons. A must-visit if you are in St. Tropez when the market is happening. Enjoy shopping till you drop at this terrific St. Tropez market! Luckily however, there are many excellent restaurants in St. Tropez.