Definitely a must-visit destination is Dubrovnik, Croatia. With such a dramatic setting, its title, Pearl of the Adriatic, is well deserved. There are so many reasons to put this amazing city on your list. First of all, Dubrovnik is clean, beautiful, and boasts striking historical architecture amid shiny limestone walkways. Moreover, there is a sensational City Wall to walk, a beautiful beach and great food. Let's not forget the locals, who are friendly, wonderful and proud of their rich culture. Lastly, for all Game of Throne fans, this is the home of Kings Landing and so much of GOT's was filmed right in Dubrovnik!
▶︎ The medieval city of Dubrovnik has been a UNESCO listed World Heritage Site since 1979 ▶︎ Dubrovnik is only a 3 hr drive from Split, another wonderful city worth visiting
Things to do in Dubrovnik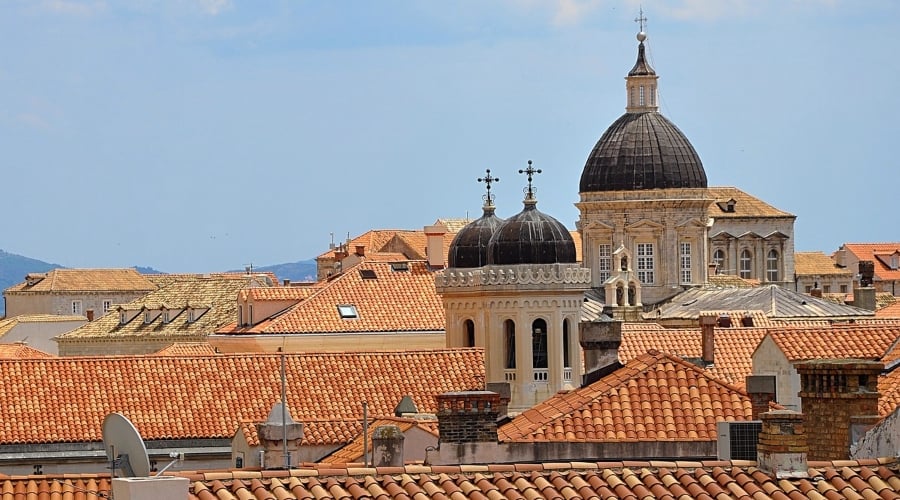 Dubrovnik City Walls
Dubrovnik's single best attraction is its towering wall surrounding historic old town. Offering an unforgettable scenic mile-long stroll, you will get terrific views of the city and its bright rooftops. It is a perfect opportunity for taking plenty of memorable photos. We enjoyed every minute of the walk even though there was a sweltering heatwave! Nevertheless, it was definitely worth it! Wear sunscreen, perhaps a hat, and bring water. It's a good idea to buy tickets in advance. Purchase at the official City Walls Dubrovnik website. Adult ticket price is 35 euros.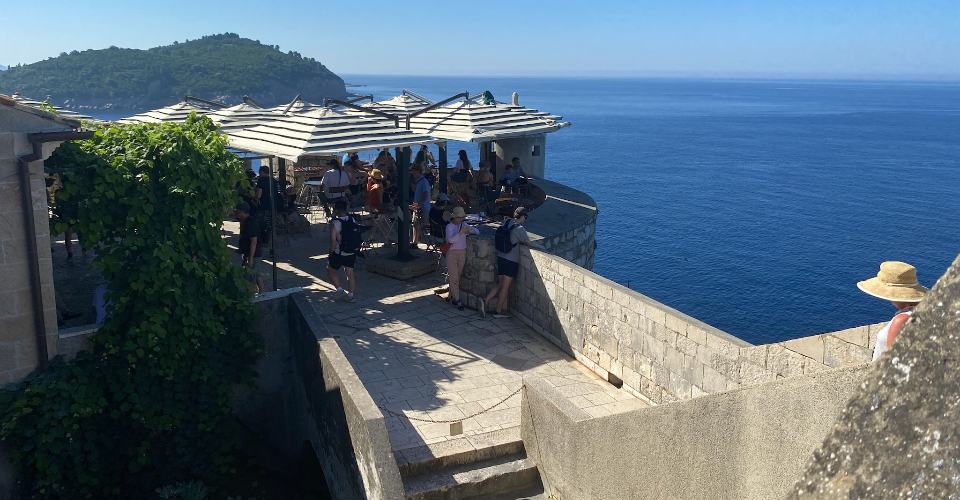 Dubrovnik Shopping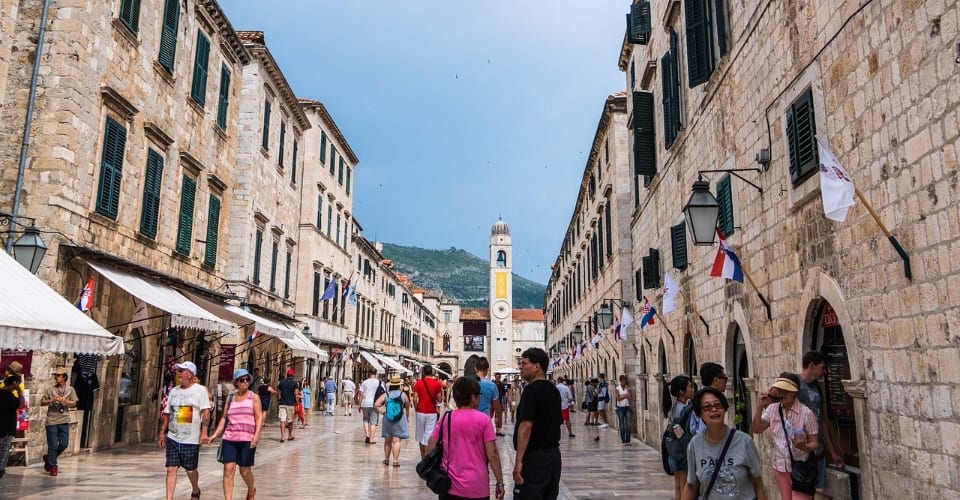 The Central promenade, Stradun, is the heartbeat of the city, thriving with shops, cafes, people and fun. Dubrovnik actually does have it all. You'll find boutique clothing shops, jewelry stores, art galleries and a decent amount of souvenir shops. Moreover, you will like the authentic, handmade crafts and delicacies.
Of course, if you're not a shopper, there is aways an abundance of backstreet, quiet charm to enjoy. You can find many spots to take beautiful pictures. In Dubrovnik Croatia , you will find everything!
Croatia Beaches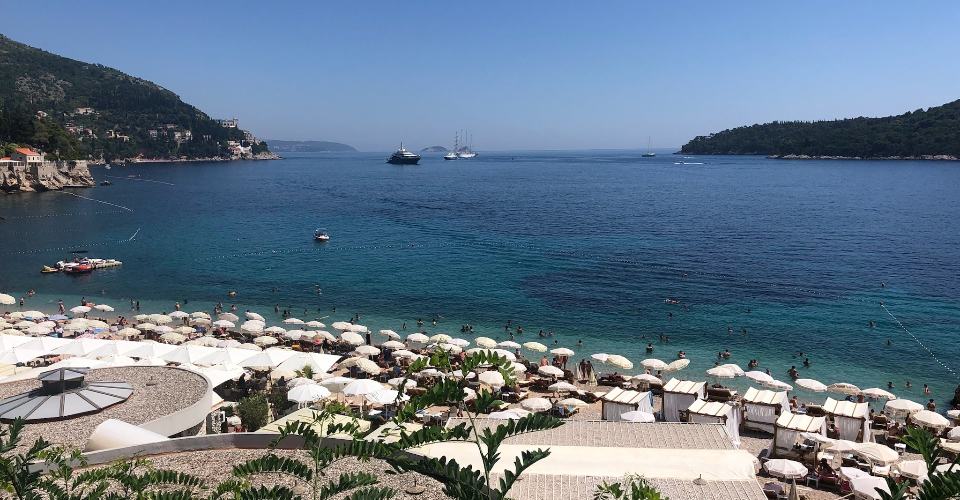 To escape the heat and the crowds, head for the beach during mid-day. You'll swim in the panorama of this beautiful city while enjoying the beautiful vista of the sea. Banje Beach is a short 10 minute walk from town. Jump to Dubrovnik Beaches to discover a few great choices of beaches to visit.
Restaurants & Bars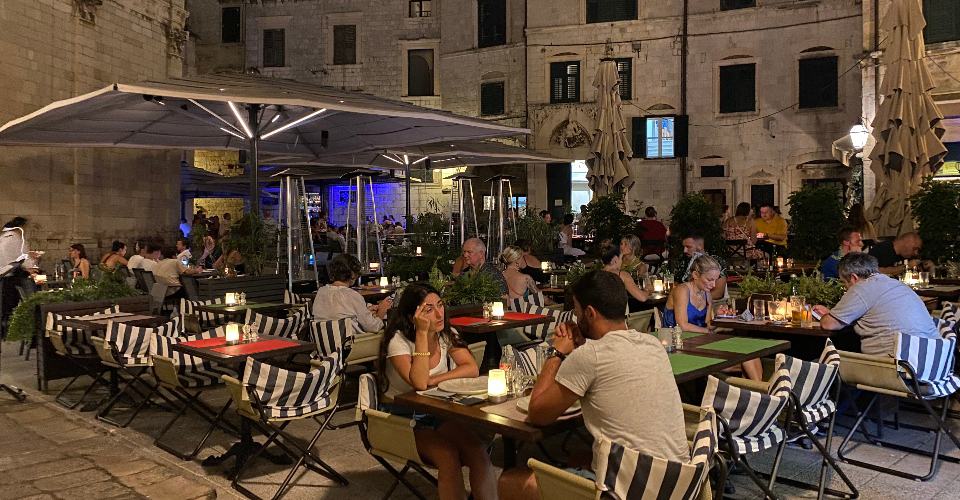 Evenings in town are wonderful. Croatians love their bars and cafes, and so do tourists! There are restaurants, cafes and bars everywhere. Enjoy great food, great coffee and great cocktails!
I have two favorite restaurants to recommend and one bar that you must at least stop by.
🏆 Azur – A small restaurant, hidden in an alley of old town, Azur serves delicious CroAsian food. Asian flavors in unique Mediterranean dishes were amazingly delicious! I loved it.
Amoret – Delicious Mediterranean food. Location, location, location – and this one is fabulous, right at the foot of the Dubrovnik Cathedral. Wonderful staff also.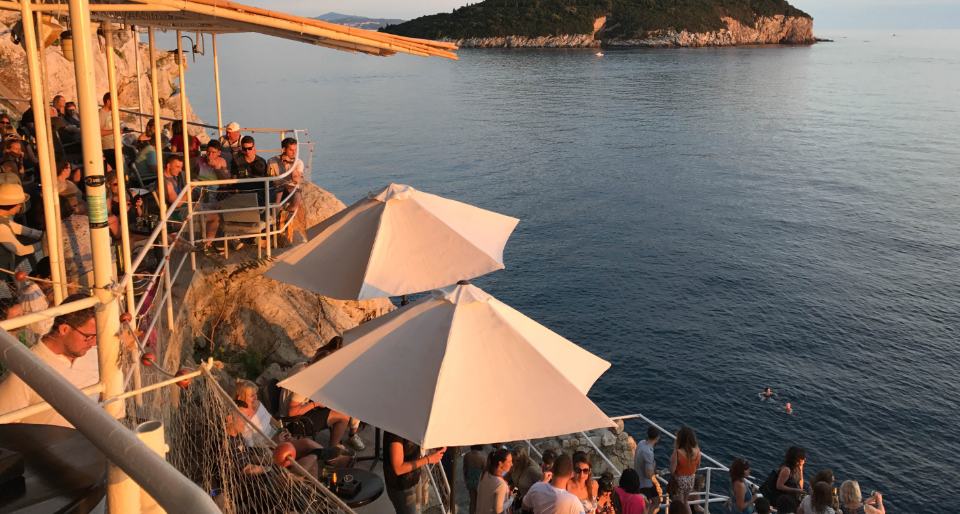 Walking through a hole in the city wall leads you to a great little bar. Buza is famous for spectacular sunsets and views of the sea. Moreover, Buža is known as a great spot for jumping from rocks and taking a swim.
Dubrovnik Game of Thrones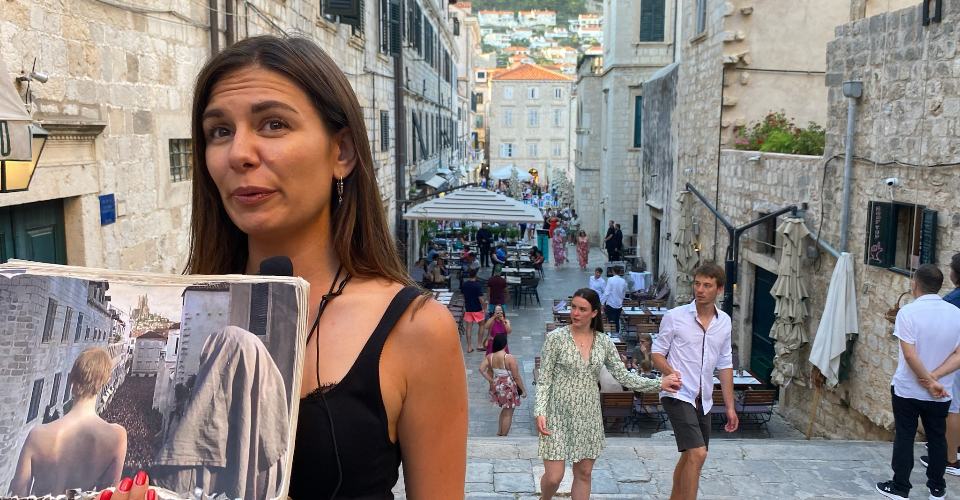 There were 4 of us and we all LOVED this tour. (two of us saw GOT's and two did not) Katerina was our guide and she was absolutely fantastic. Not only did she show us the best GOT sites, she made it come alive and gave us interesting, fun anecdotes about the filming. Furthermore, it was a bonus to learn interesting historical and cultural aspects of Dubrovnik Croatia. We HIGHLY recommend this tour.