Venice is a treasure trove of wonderful art and architecture. Discover many popular attractions as well as countless things to do in Venice Italy. Your trip will not be complete without seeing the following Venice Italy attractions.Take an informed tour of St. Mark's Basilica and the Doges Palace. You will be enlightened about the history and culture of this amazing city.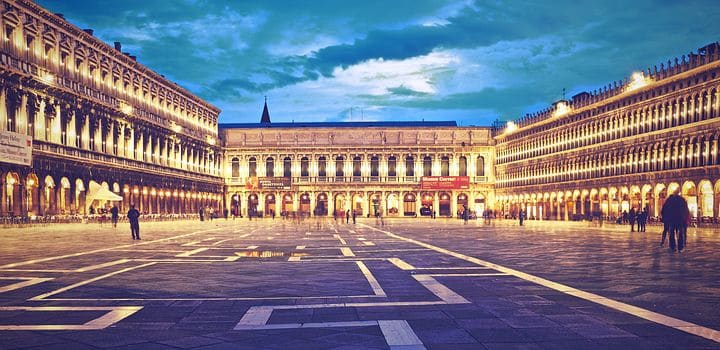 Enjoy lively St. Mark's Square as you sip a cappuccino and watch the parade of people pass by. Taking an informed walking tour of Venice is also a fun way to spend a few hours seeing this spectacular city. Interests as diverse as kayaking the waterways, floating down the Grand Canal in a gondola or taking in an Opera are at your fingertips.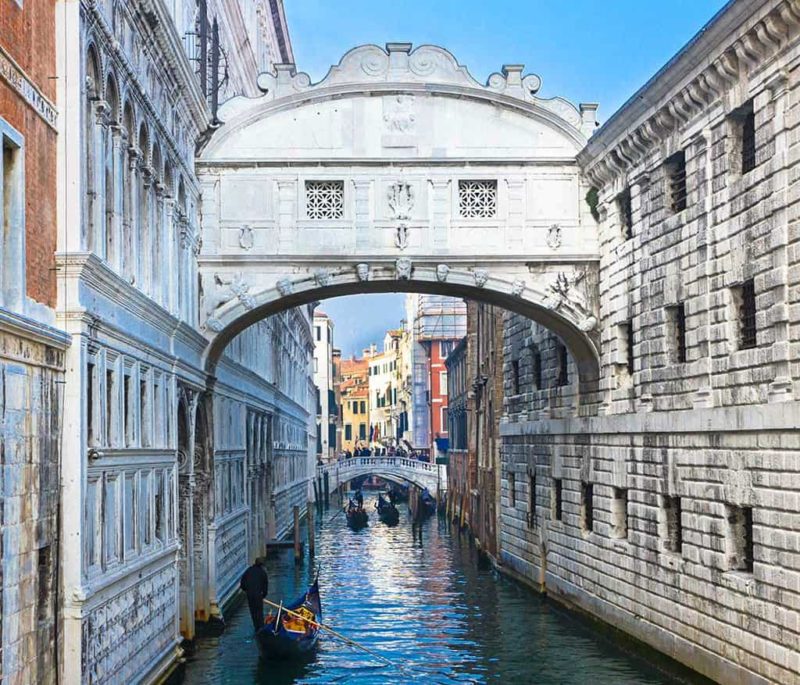 Tip: To avoid crowds in Venice, visit these popular Venice attractions first thing in the morning, during lunch when other tourists are in restaurants, or right before closing. You can book your tickets online if you are not doing a guided tour.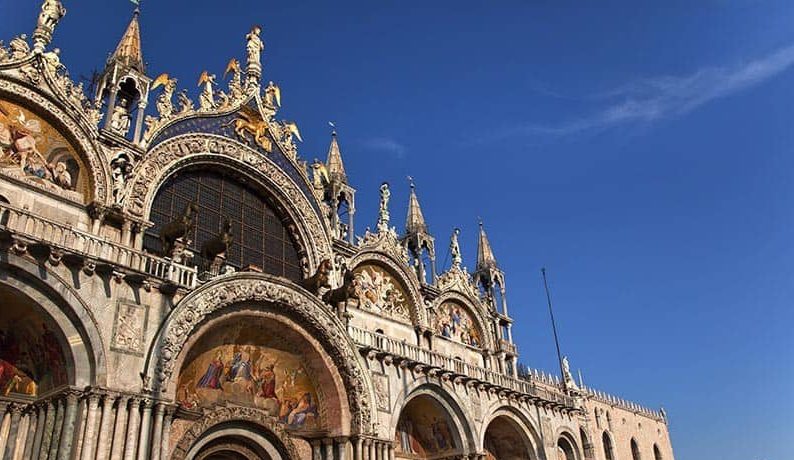 St. Mark's Basilica is the most popular Venice attraction and one of the world's most majestic cathedrals. To begin with, St. Mark's Basilica has so much history, legend, amazing treasure and artifacts. It is a true masterpiece of Byzantine art. With this in mind, I definitely recommend a guided tour to this must-see sight so that you can soak up its history and legend.
Open: 9:45 a.m.-5:00 p.m. (2:00 p.m.-4:00 p.m. on Sundays and holidays)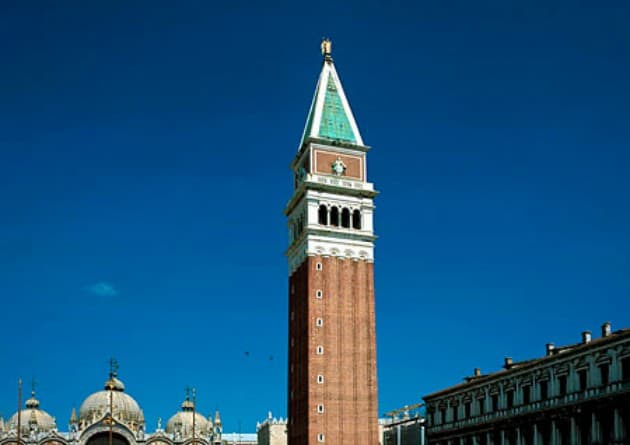 This beautiful bell tower is 325 feet high and is one of the most recognizable symbols of Venice. Crowned by a spire, you can see the spectacular views of the entire layout of Venice. Luckily there is an elevator that takes you to the top. Ticket price is 8E per person.
Open: 9:00am – 9:00pm ( Nov-Mar 9:30am – 3:45pm)
This Venetian Gothic style palace was home sweet home to the Ruler of Venice. It is a masterpiece of Gothic architecture. The grand scale of the rooms, works of art and ornate furniture are a treasure trove of magnificent wonders. Absorb yourself in history when you walk across the Bridge of Sighs and see the prison dungeons where Casanova was held prisoner. Additionally, many various exhibitions and events are held here. Click here for upcoming events.
Open: 8:30am-7pm April – October.
Tickets: I MUSEI DI PIAZZA SAN MARCO ticket includes admission to four attractions; Palazzo Ducale, Museo Correr, Museo Archeologico Nazionale e Biblioteca Marciana
Prices: Single E20.50 – Children, Students, 65+ E13.50
FAMOUS LANDMARKS
This is the main piazza and central landmark of Venice. A grandiose and famous gathering place, St. Marks Square is alive with worldwide visitors, lovers, photographers and countless pigeons! Lining the arcade, below the arches, you will find rows of restaurants and shops to keep you busy. On the other hand, relax at a café and watch the crowds stroll by. During the evening, enjoy the live music that enlivens this tremendous square.
The Rialto Bridge is an iconic landmark of Venice. This pedestrian bridge has impressive views of the Grand Canal, therefore make sure you get some great photos of the gondolas and boats passing by! When you walk up the steps (note that there are no ramps), you will find it crowded with tourists and shops selling souvenirs, fine jewelry and Murano Glass.

Significant in Venetian history, this bridge was a passage-way from the court in the Doges Palace to the prison dungeons or even death. As the convicted walked across they would often sigh as they took their last look at beautiful Venice. Tourists from everywhere in the world photograph this beautiful, iconic bridge. The Rio di Palazzo canal that runs under the bridge is my favorite. It is adorned with little bridges and gondoliers singing in an endless parade. A feast for the eyes and ears!
These are the main attractions and landmarks of beautiful Venice. There are so many other things to see and places to go for a day trip. Read about them HERE.