St Paul de Vence is one of the most beautiful destinations in France. This charming town is a feast for the eyes. What's more, it is a medieval, romantic village with cobbled walkways and beautiful scenery. Among it's narrow streets, fountains and staircases, it is a village abundant with flowers and vines covering the walkways and buildings. Entirely pedestrian, Saint-Paul-de-Vence is one of those perched villages where you can enjoy breathtaking panoramas of the sweeping views below.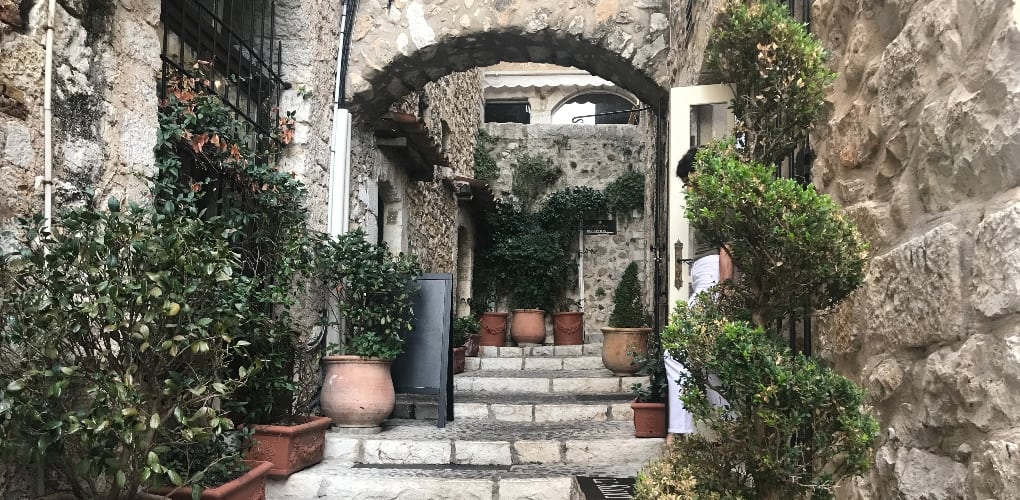 It enjoys a privileged location, located fifteen minutes from the sea and twenty-five minutes from the Nice airport. Definitely an easy destination to get to. We spent one night on our way from Villefranche sur Mer to St. Tropez. I found that one night was perfect for us, since the village is small although exquisite!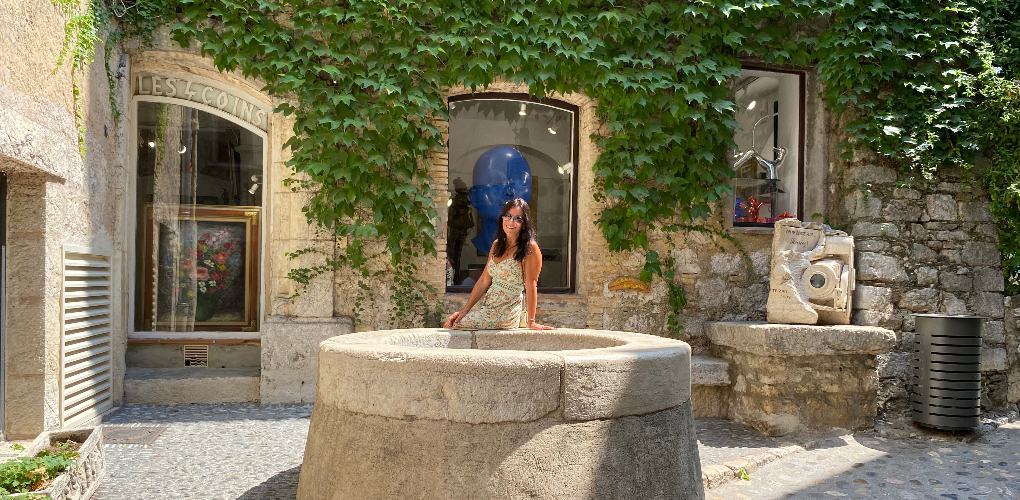 This small town, dating back to the 14th century, has been a land of artists since the dawn of time. Artist Mark Chegall made this his home for 30 years until his death at 97 in 1985. St. Paul de Vence is a place where many painters and artisans live today. It is full of art galleries, studios and artisan shops. In fact, there are 60!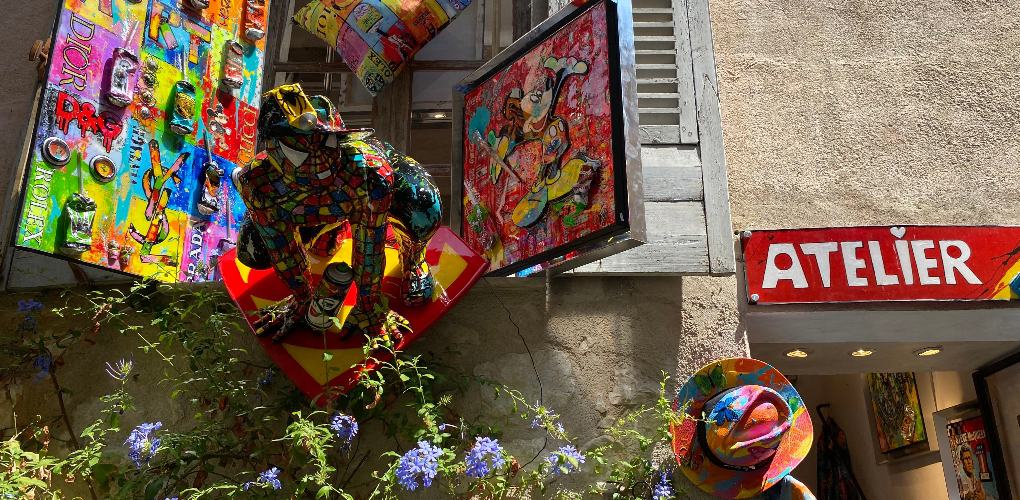 Hotel Le St Paul
I highly recomment Hotel Le St. Paul as it was excellent. First, the room was amazing! It had a living area upstairs and then a bedroom downstairs! Secondly, the lobby and outdoor terrace were to perfection. We loved this hotel! Overall it was in a perfect spot and everything you would want for an authentic experience with excellent service!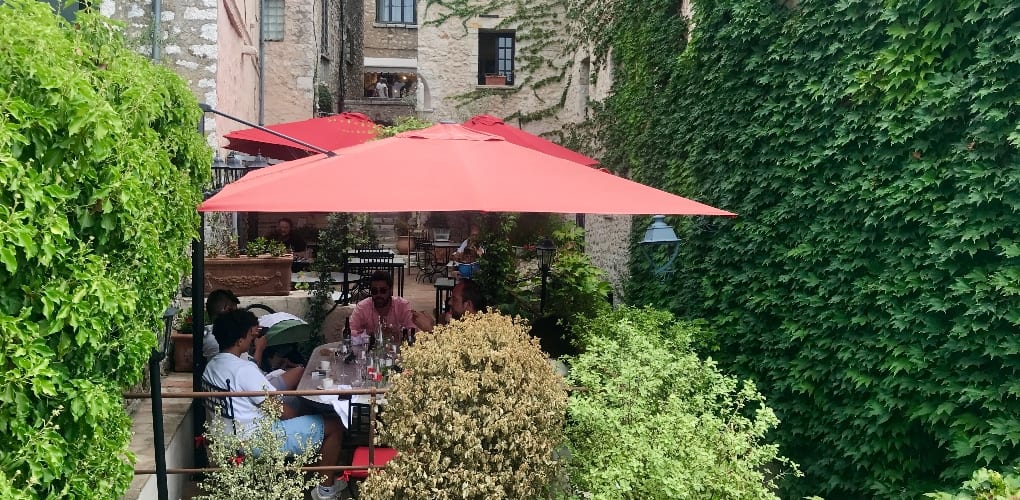 St. Paul de Vence in Photos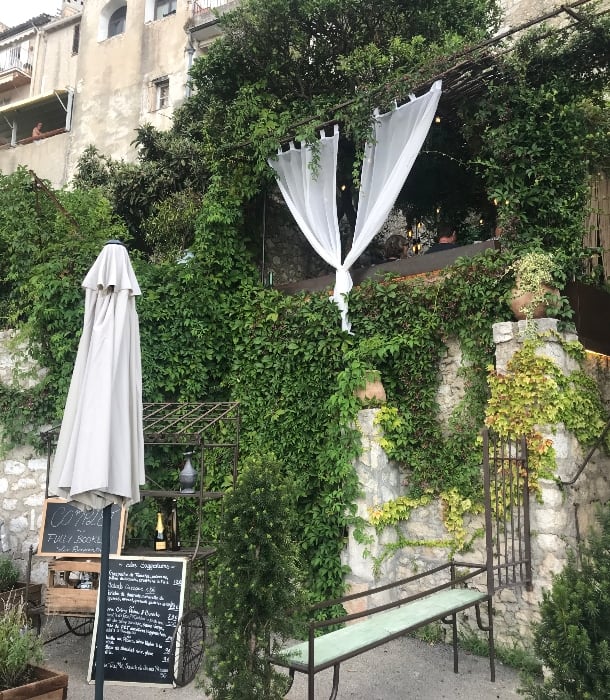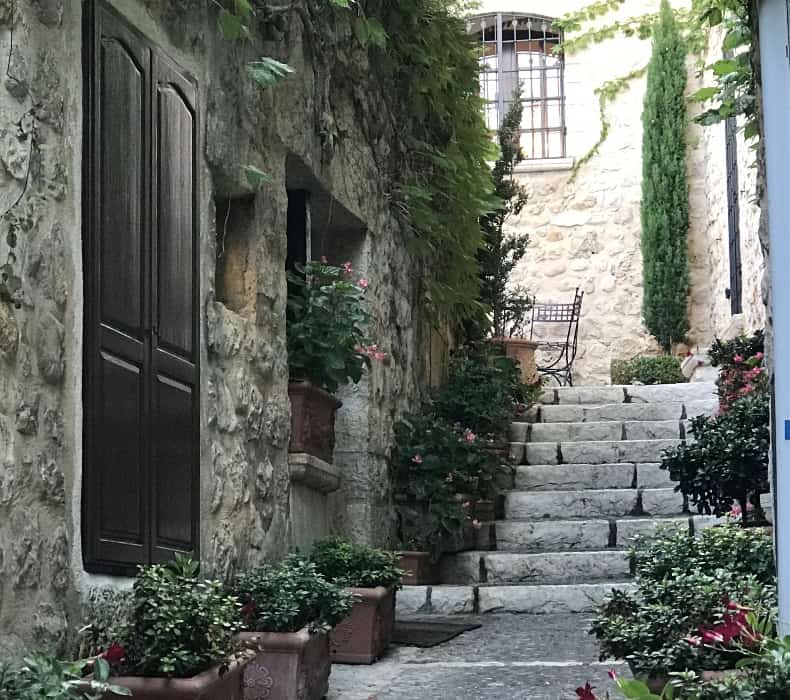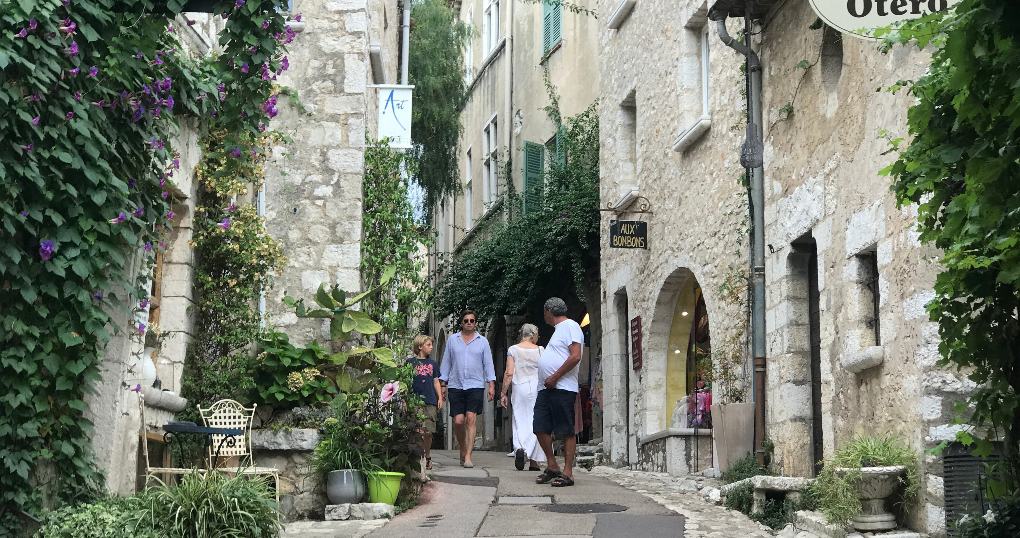 To summarize, I am so glad that I decided to explore this gorgeous village. It was a totally pedestrian town which is a direct 10 minute walk from one end to the other. But expect that walk to turn into a few hours since there is so much to see. It was well worth the visit!