Amalfi Town Italy is small, historic, and has a seafront location on the famous Coast. Once you walk through the arched entrance into Amalfi town proper, you will be In the historic main square, Piazza del Duomo. Here you will find a most impressive masterpiece, Cattedrale di Sant'Andrea. This centerpiece looms high over the bustling, crowded square and is really an incredible work of art.
Not only is the beautiful Cathedral in the piazza, but you will encounter a very interesting fountain, Fontana sant'Andrea. It serves as a meeting point for tourists and a source of free drinking water. In addition, it is the place for a photo opportunity, if you can find a few seconds alone with it!
I was surprised to see how crowded the square was! This is the Times Square of the Amalfi Coast – at least in August. There are rows of shops, outdoor restaurants, bars, wine shops and street vendors. There is a lot of hustle and bustle. Let's not forget the many caffe's and gelato shops to visit. The crowd follows the the main pedestrian road, Via Lorenzo D'Amalfi. It is bliss for shoppers since there is an abundance of stores, one after the other. Clothing, ceramics, shoes, handmade items- you can find anything.
If you head out of the arches toward the water, you will see Piazza Flavio Giola to your right. This is the transit hub of Amalfi town. Taxi, bus and ferry areas are located here. Additionally, you will find a few shops by the ferry station.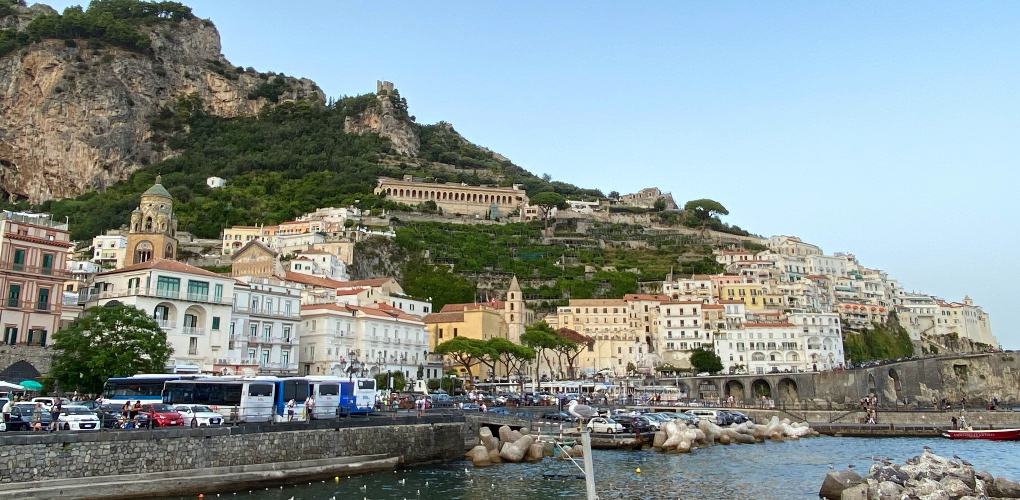 Amalfi Town Beach Clubs
You will also find beach clubs right outside of the historic center. It is always great to spend part of a hot day relaxing at the beach. All the beach clubs provide umbrellas and beds as well as a nice lunch and drinks. During high season, all beach clubs need reservations, I really liked the look of Marina Grande, but didn't make a reservation. Stella Maris was the only one that is first come, first serve, but you must arrive early to get a lounge. We had first row on the water and a beautiful day!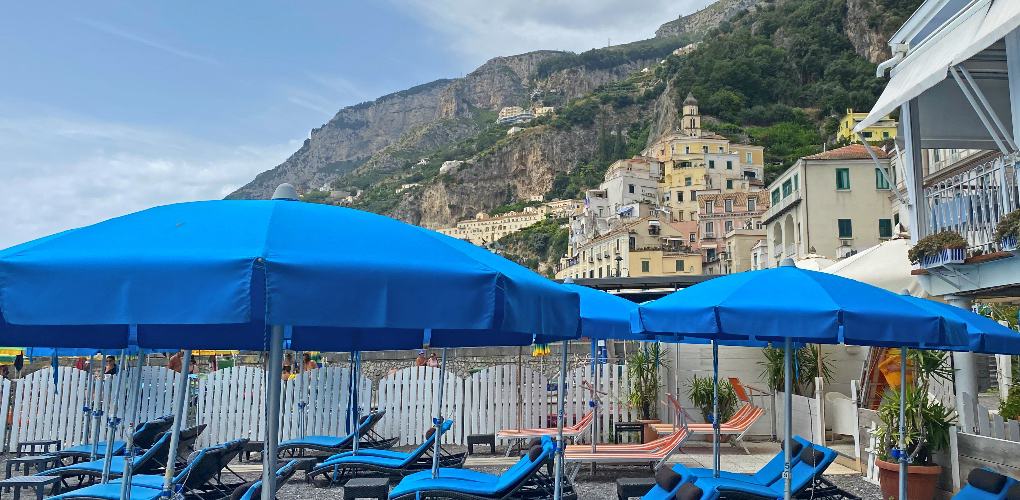 Amalfi Italy Restaurants
My favorite meal was at Taverna deli Apostoli Ristorante. Enjoy this lovely family run restaurant, just left of the cathedral steps, at the top of the first flight. The food was great and it was so nice sitting outside looking at the piazza.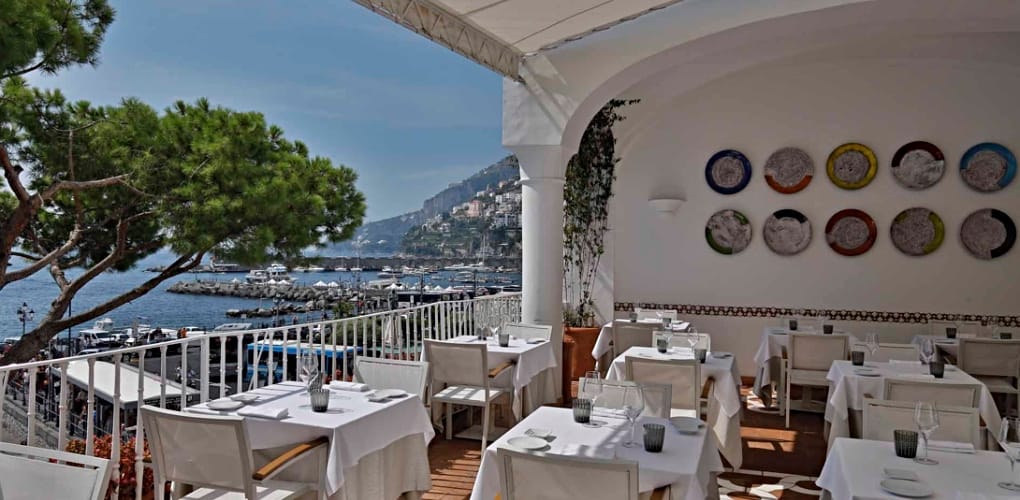 Sensi Restaurant has a beautiful view and is inside the elegant Hotel Residence. The food, the service, and the ambiance is most excellent. Moreover, they serve a tasting menu only, with an optional wine pairing for each course.
Amalfi Town Italy Hotel
I really loved staying at Terrazza Duomo, which was directly across from the Duomo. I booked it for the fabulous view of the cathedral, and it did not disappoint! It was wonderful to wake up to that view! But I didn't realize that the room itself would be so awesome! It was a good size, sparkling clean, and beautifully, freshly decorated. 
As an added bonus, the hotel has a rooftop terrace to enjoy. This is where breakfast is served. In addition, the staff was so nice and accommodating. I highly recommend Terrazza Duomo when in Amalfi town Italy.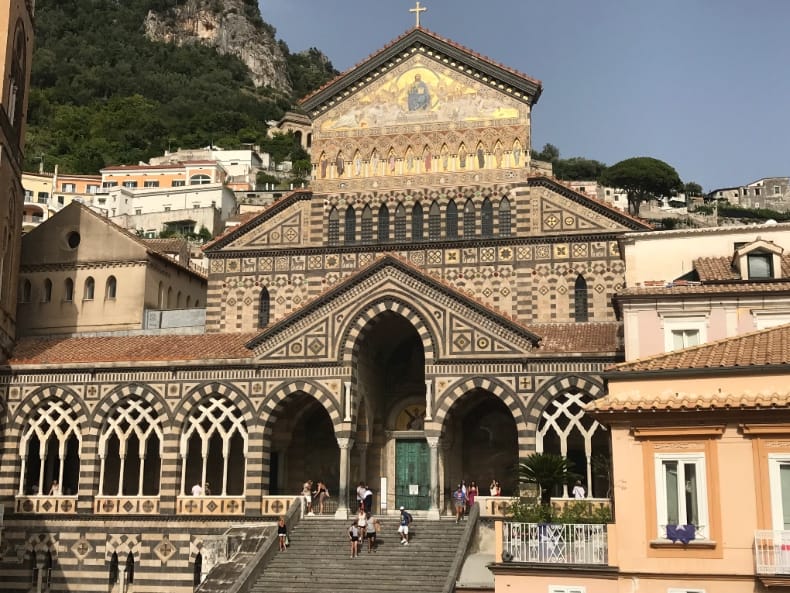 All in all, Amalfi town was very nice, but, unfortunately, it does not compare to Sorrento, Positano or Ravello.